SLOW COOKER SALMON WITH POTATOES, FENNEL & HERBS
Posted on April 4, 2016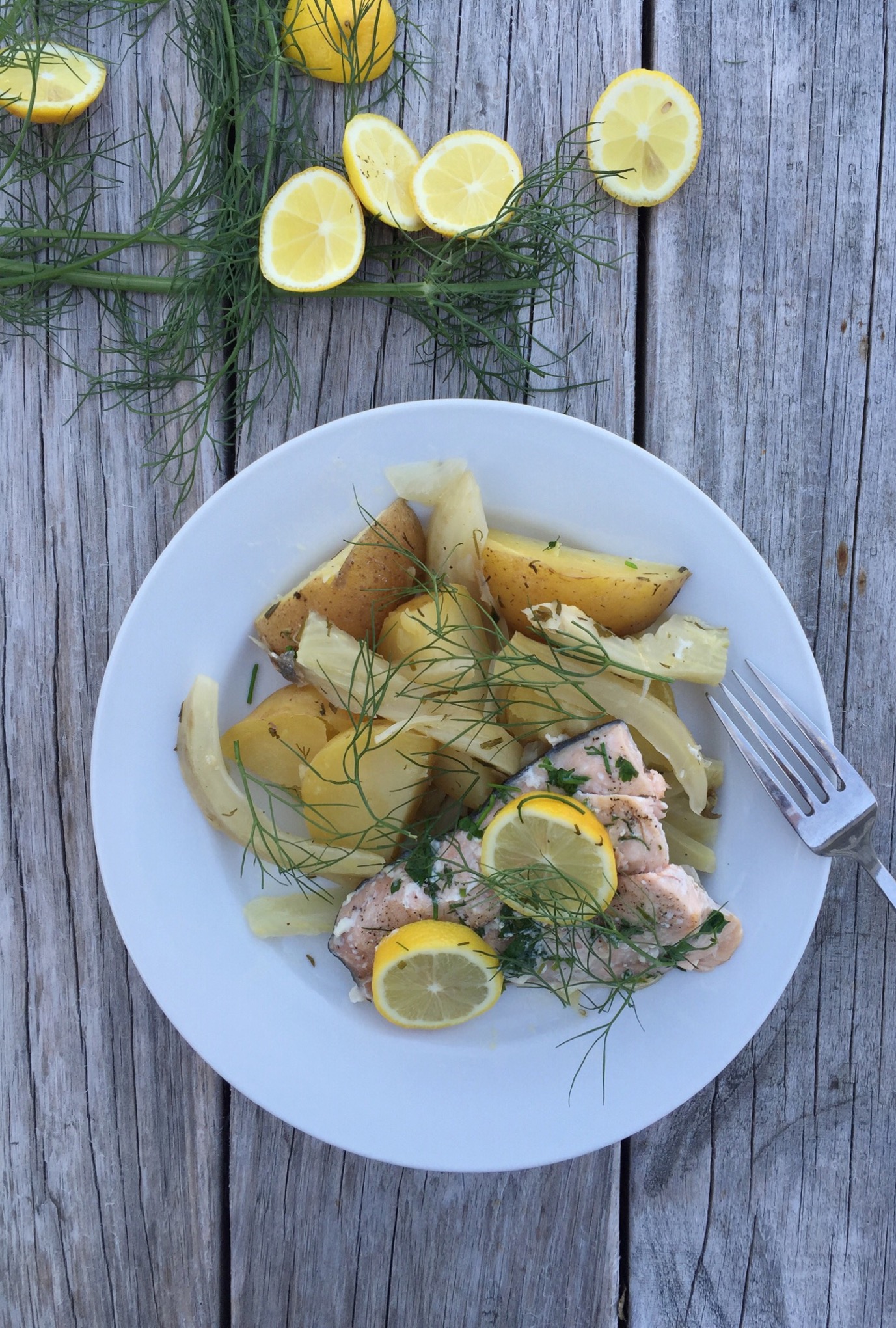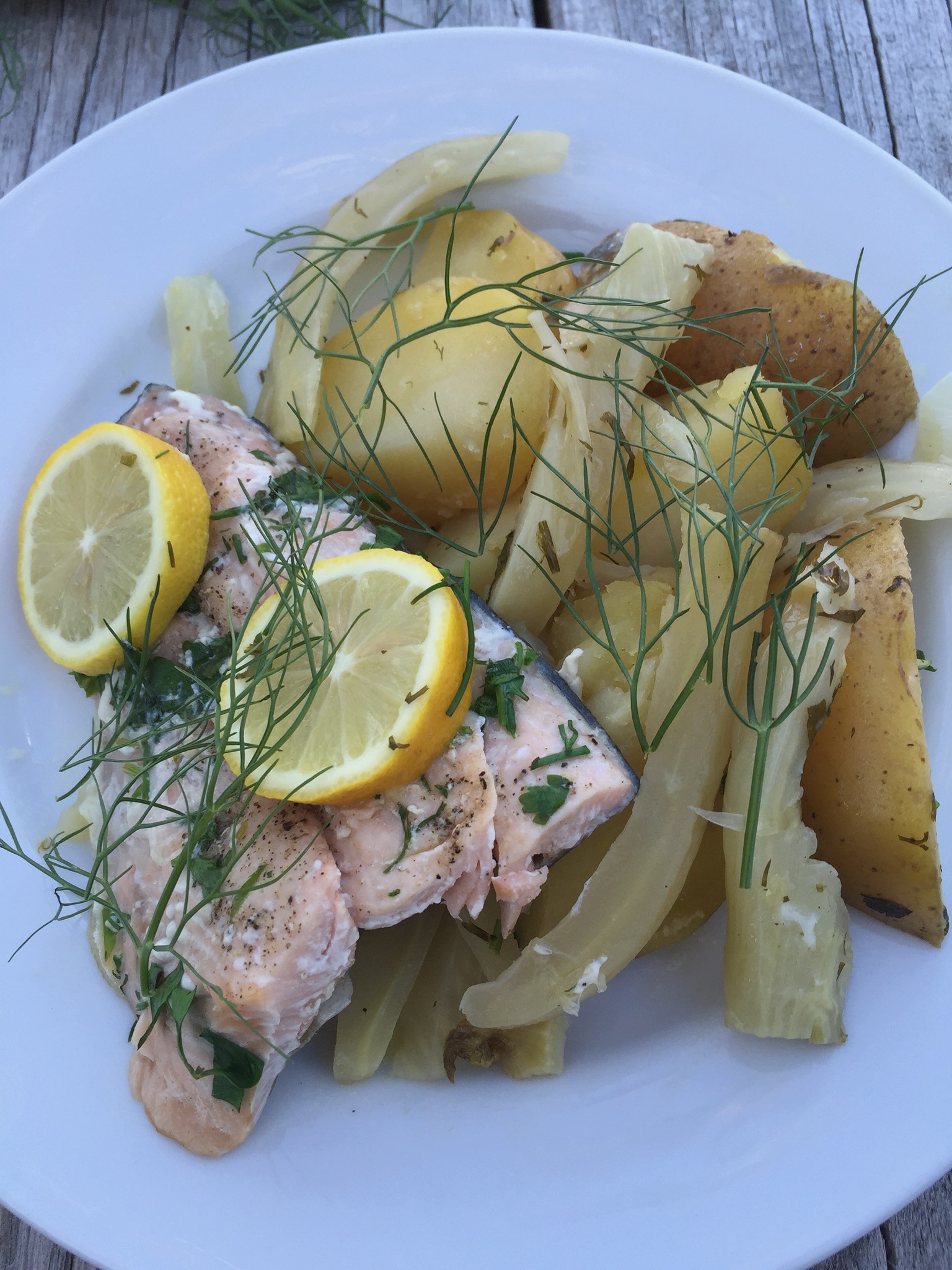 Crock pot/slow cooker recipes have been BY FAR the most requested from my readers and friends so I decided to oblige and come up with a few! This first one is especially fun because it involves salmon which I rarely see in crock pot recipes. The key to cooking fish in the slow cooker is putting it in just 20 min before eating, which is basically the amount of time it will take to get the plates out, drinks poured, and everyone to the table.

Now, before I proceed, I feel the need to explain two things:
1) If I am being completely honest, I prefer the texture of a crispy pan-seared salmon to any other preparation (I will post a simple recipe for that soon too) BUT in terms of ease this recipe definitely has it beat and packs A TON of flavor.
2) This is a 'meat' and potatoes type of dish so if you are missing the greens, I suggest a fresh quick arugula salad (toss with lemon juice, olive oil, salt , pepper, and a shaving of good parm) or some quick sautéed green beans or asparagus.
*I also considered throwing in some veggies with the potatoes, so if you feel so inclined as to experiment with this, I suggest a sturdy veggie with the potato mixture OR throwing more tender greens in when you put the salmon in.

You will need:
2 Tbs butter
1/2 Tbs salt (plus more for sprinkling on salmon)
1/2 tsp ground black pepper (plus more for sprinkling on salmon)
2/3 cup white wine (pinot grigio or sauvignon blanc)
1/3 cup water or stock (fish, chicken, or veg)
Juice of 1 lemon (plus 2-3 additional lemons sliced for the salmon below)
2 heaping Tbs of chopped fresh parsley (divided)
2 heaping Tbs of chopped fresh chives (divided)
2 heaping Tbs of chopped fresh dill (divided)
1 large shallot sliced (or 1/2 of a medium onion sliced)
2 cloves of garlic, smashed
1 fennel bulb, sliced
8-10 large Yukon Gold or White New potatoes (cut into large wedges)
4 filets of good wild caught Salmon

Even if you plan on cooking on low, start with your slow cooker on high. Toss in your first 11 ingredients (butter through garlic) using only 1 Tbs each of your herbs. Let heat through until the butter melts and you have a homogenous mixture.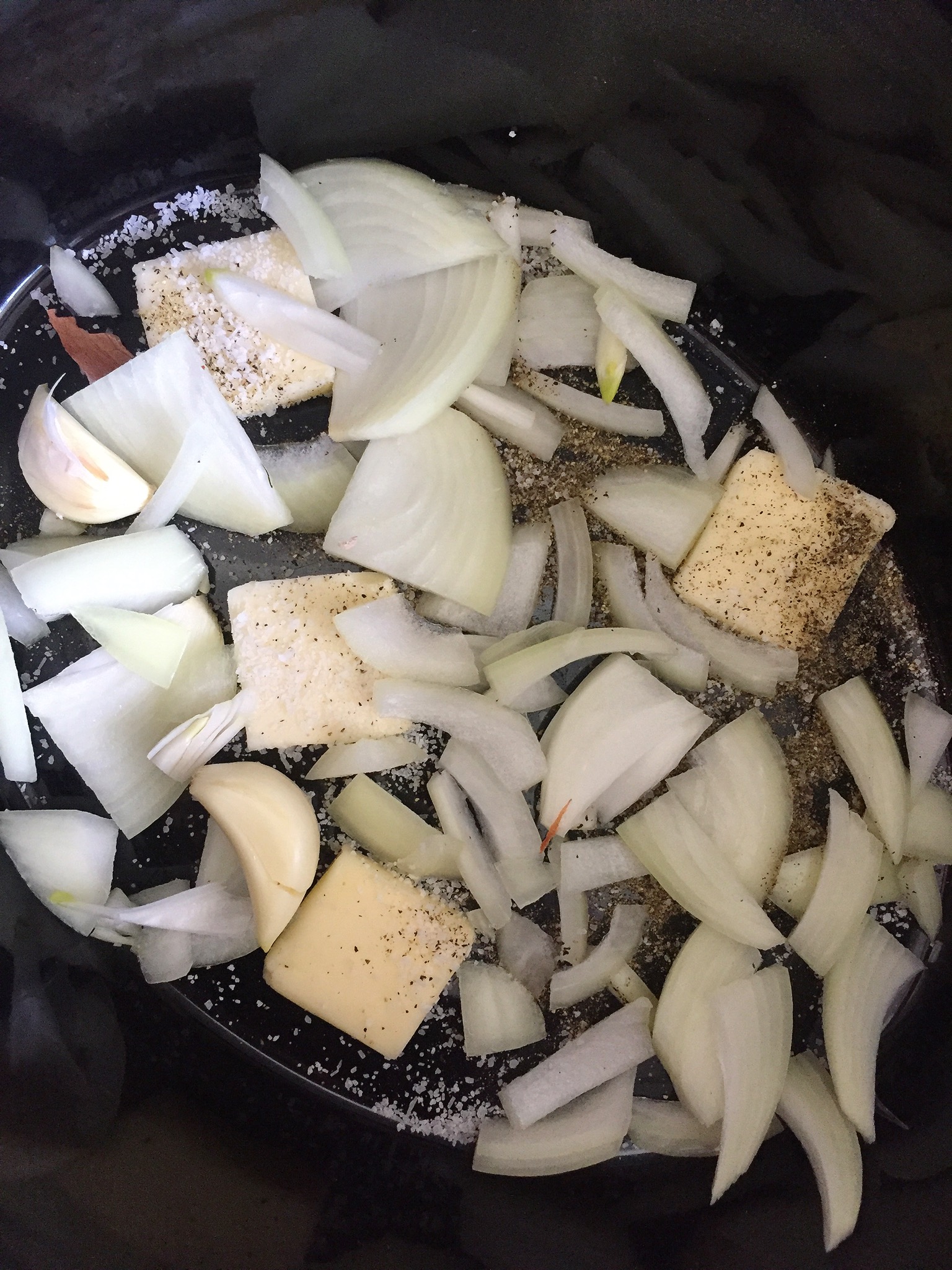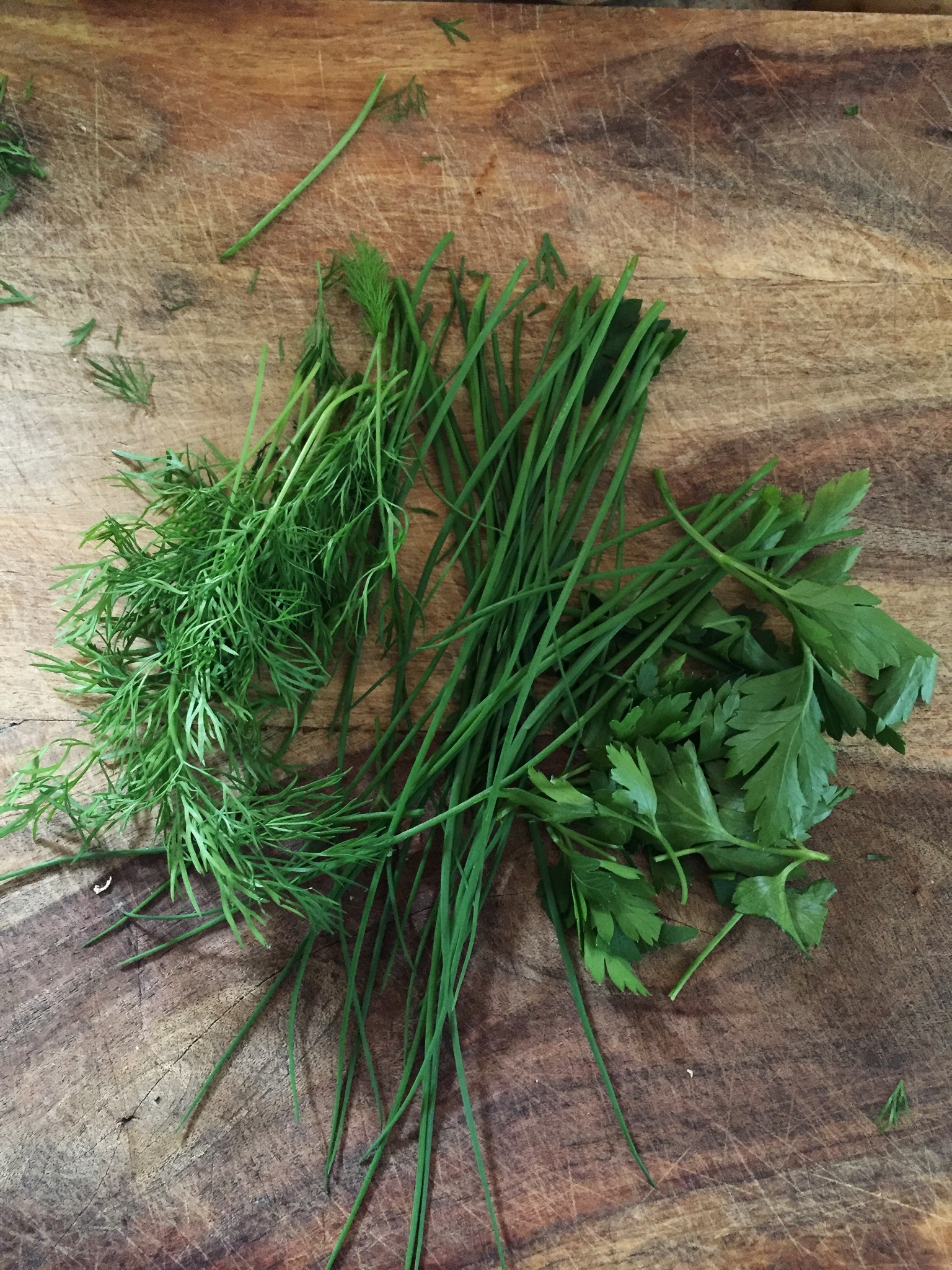 While your mixture is heating through prep your veggies. Cut your potatoes into large wedges and slice your fennel into about 1/2 inch pieces.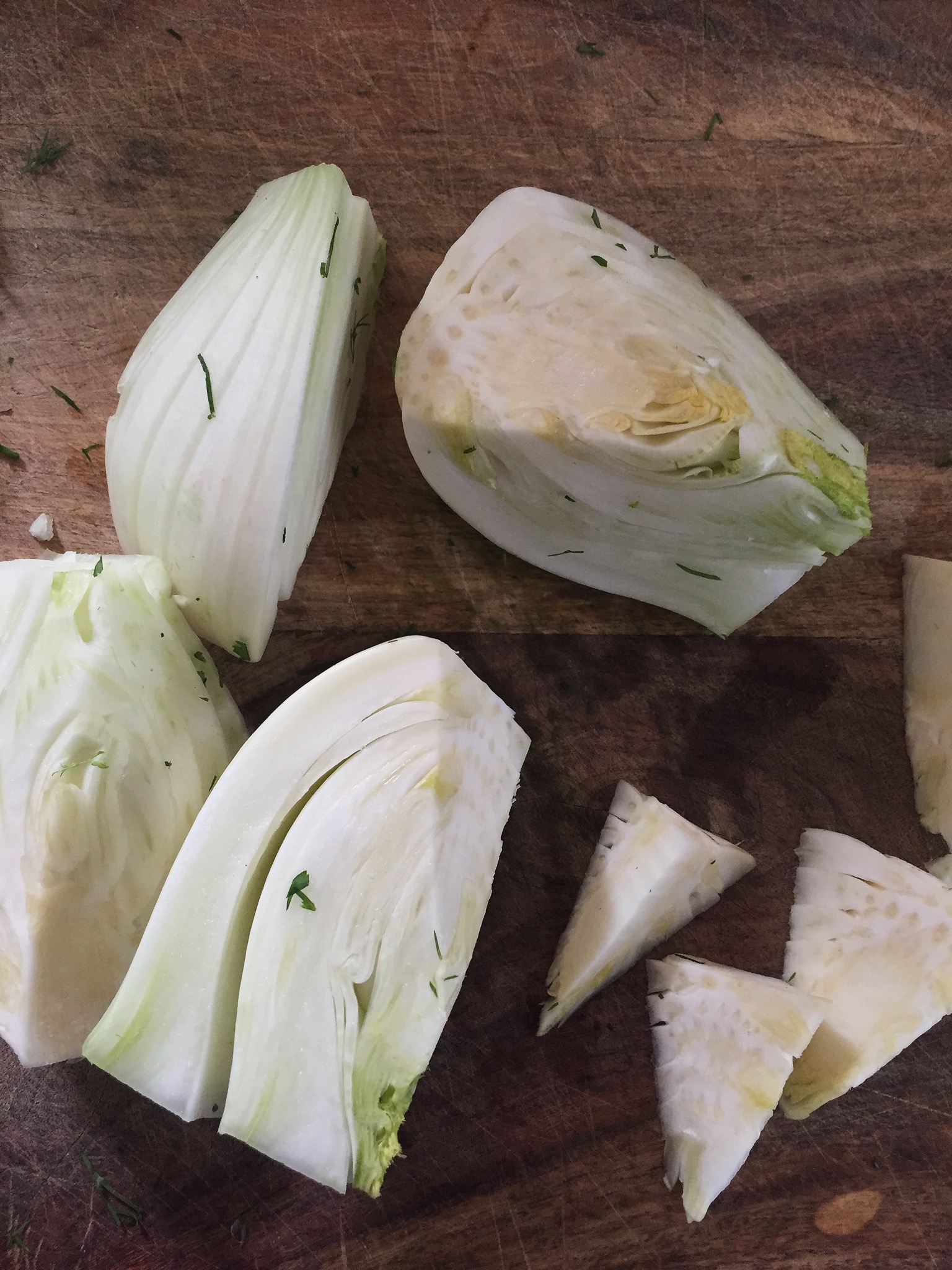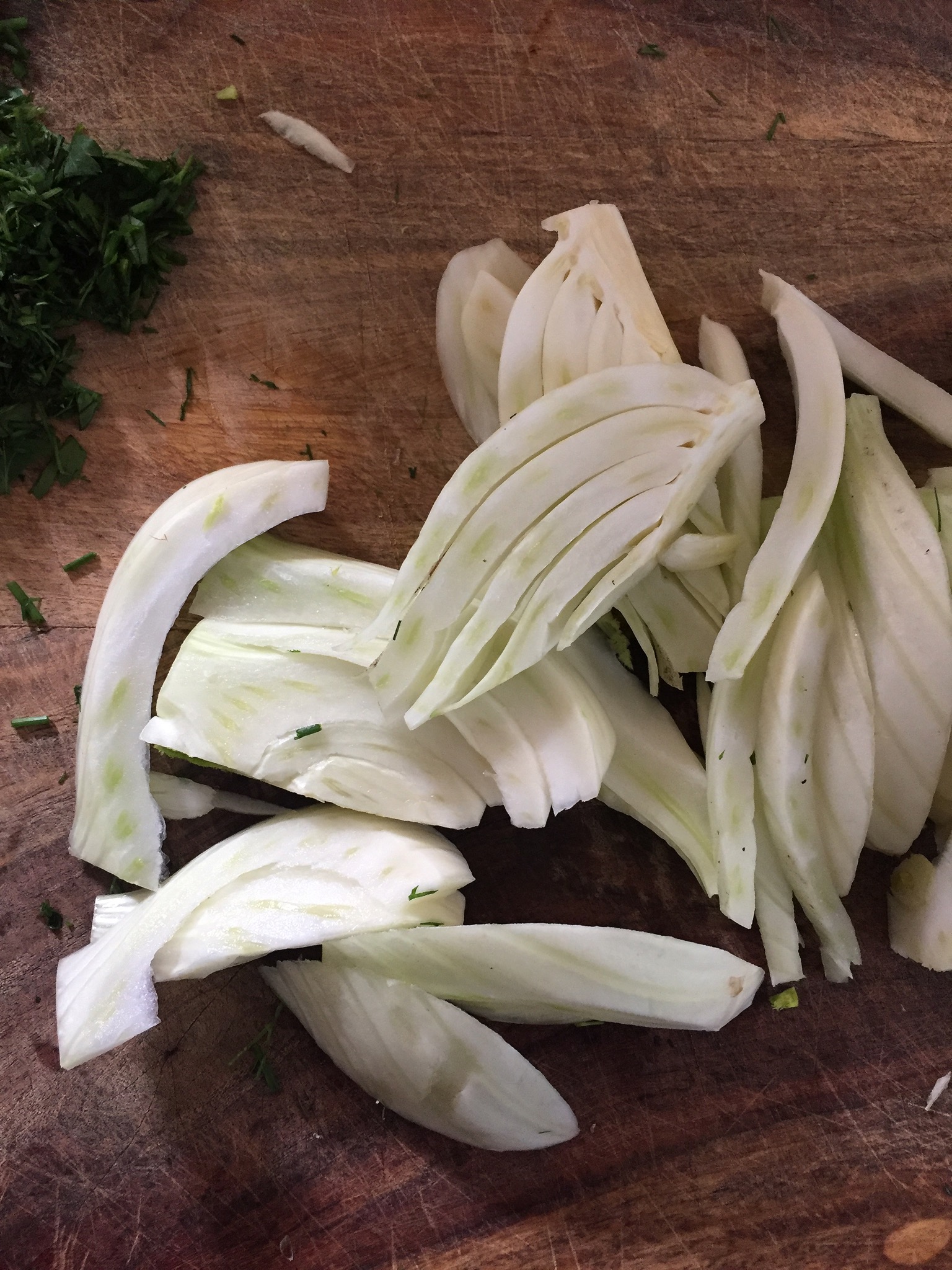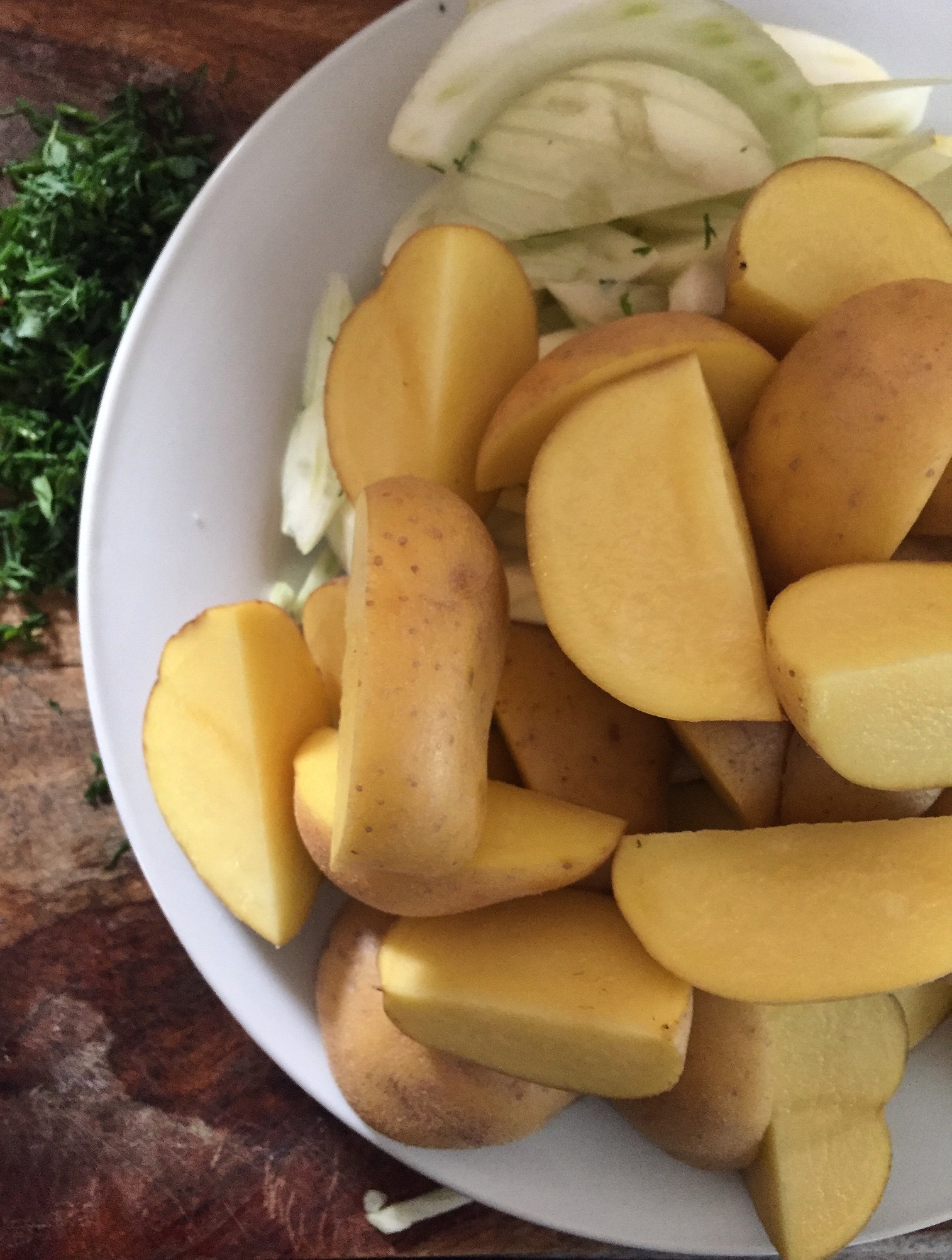 When your mixture has melted add your potatoes and fennel. Toss to coat with the wine mixture. This is the moment where you decide if you are cooking on high or low depending on your day. Turn to low for 4 hours or high for 2.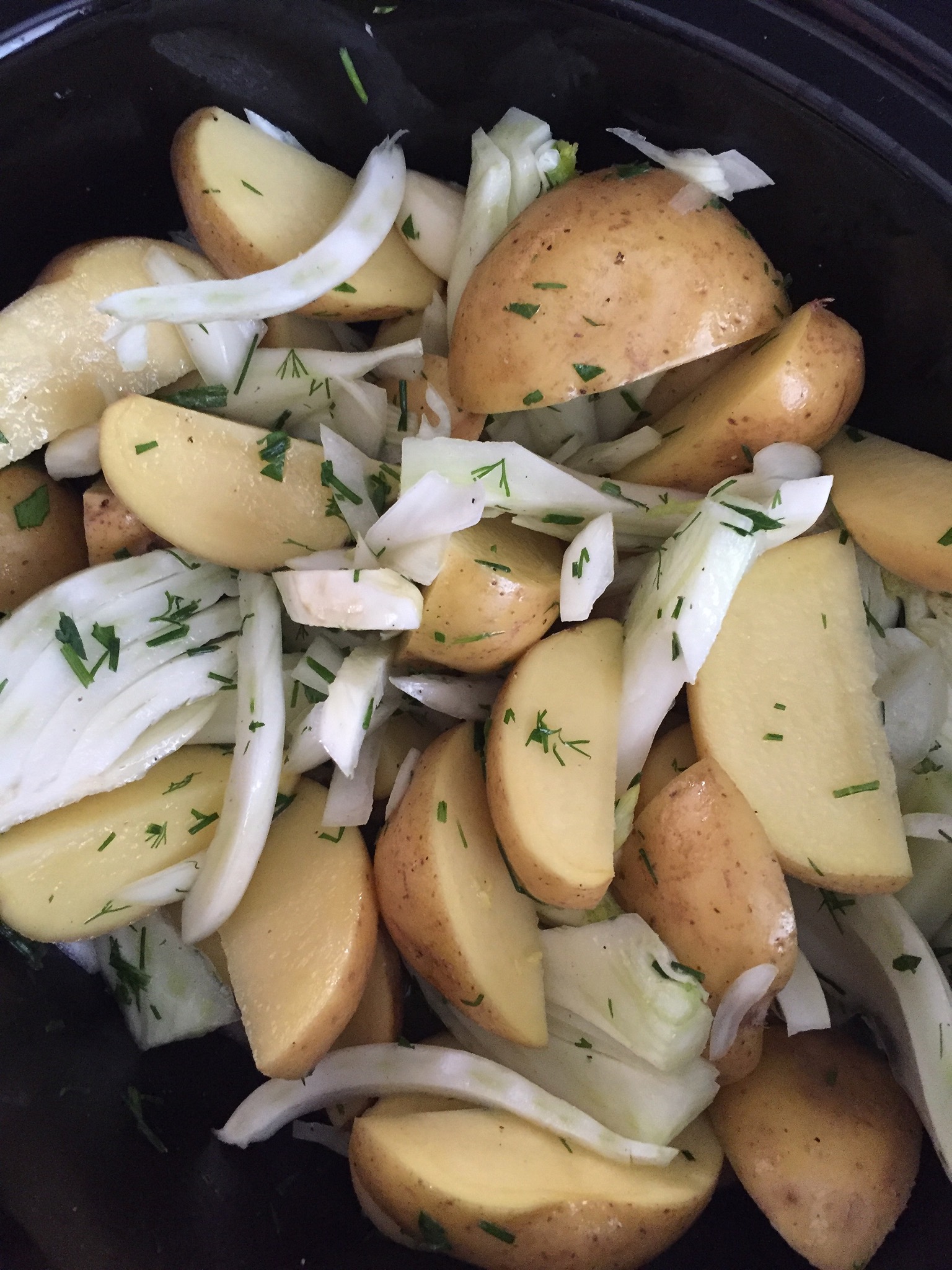 After your cooking time is up- If you've been cooking on low switch back to high. Place your salmon filets over the potato mixture. Top with salt, pepper, your remaining herbs, and enough lemon slices to cover as much of your fish as possible. Close the lid and cook on high for another 20-25 minutes or until your salmon is cooked through.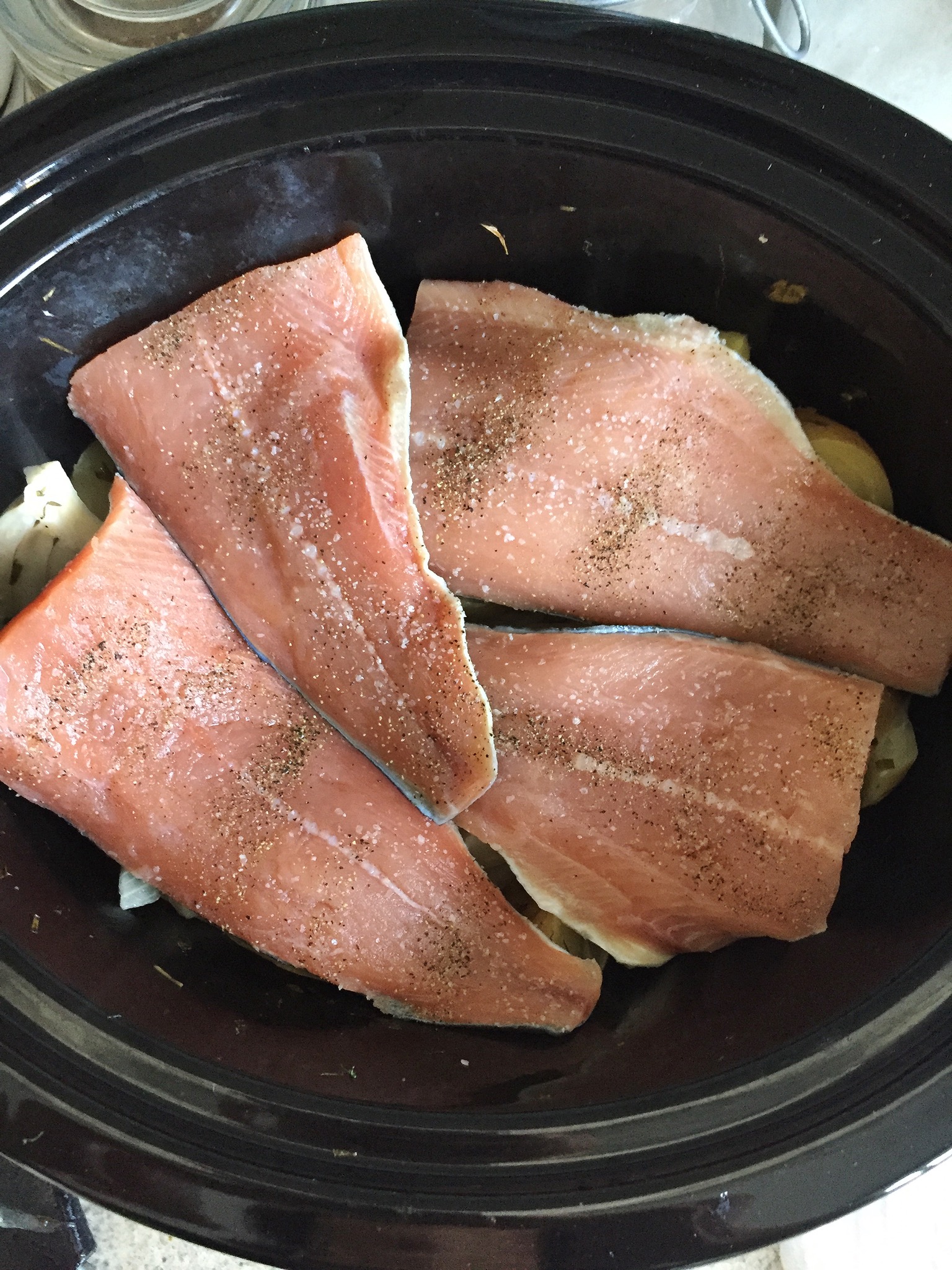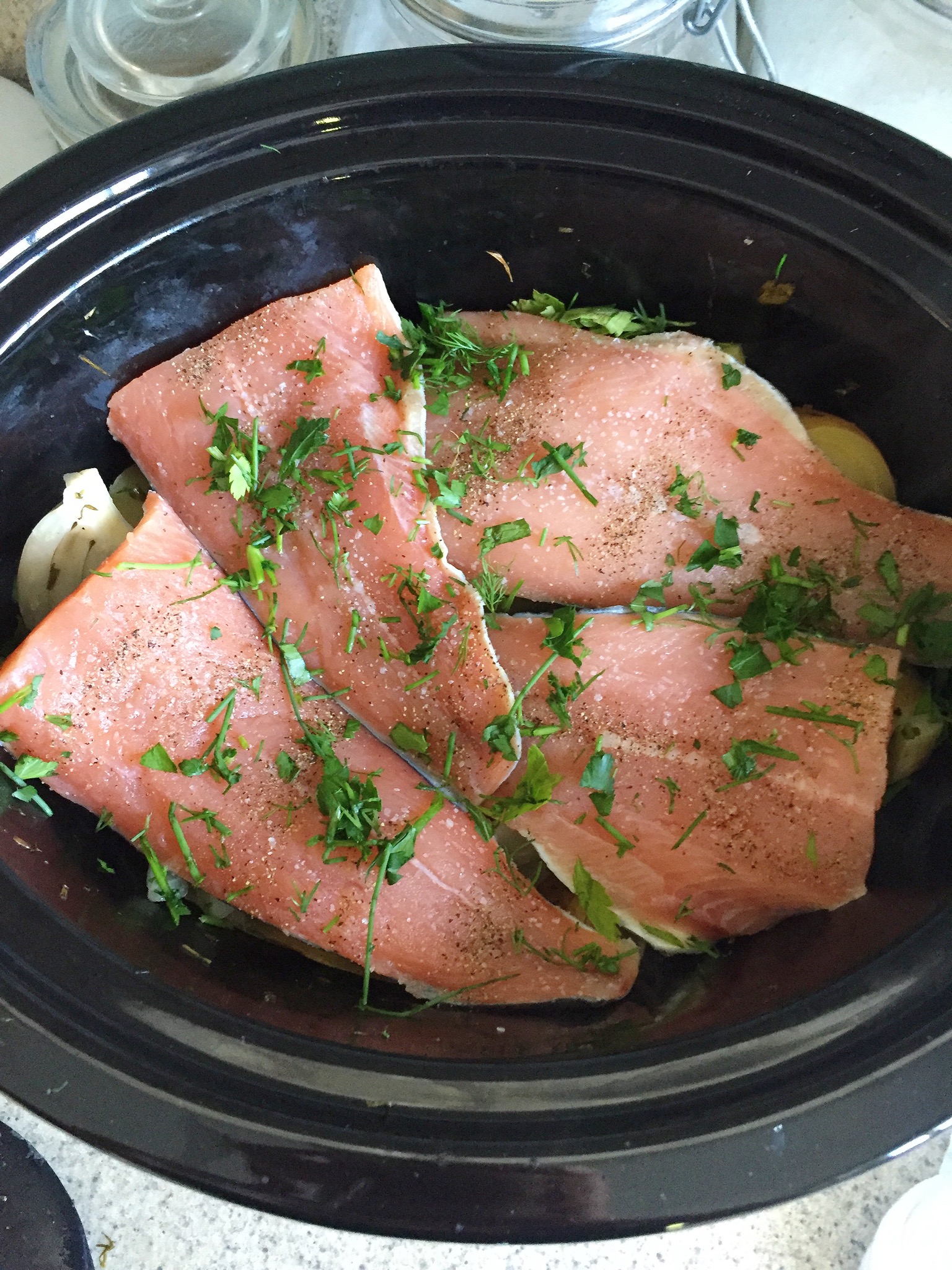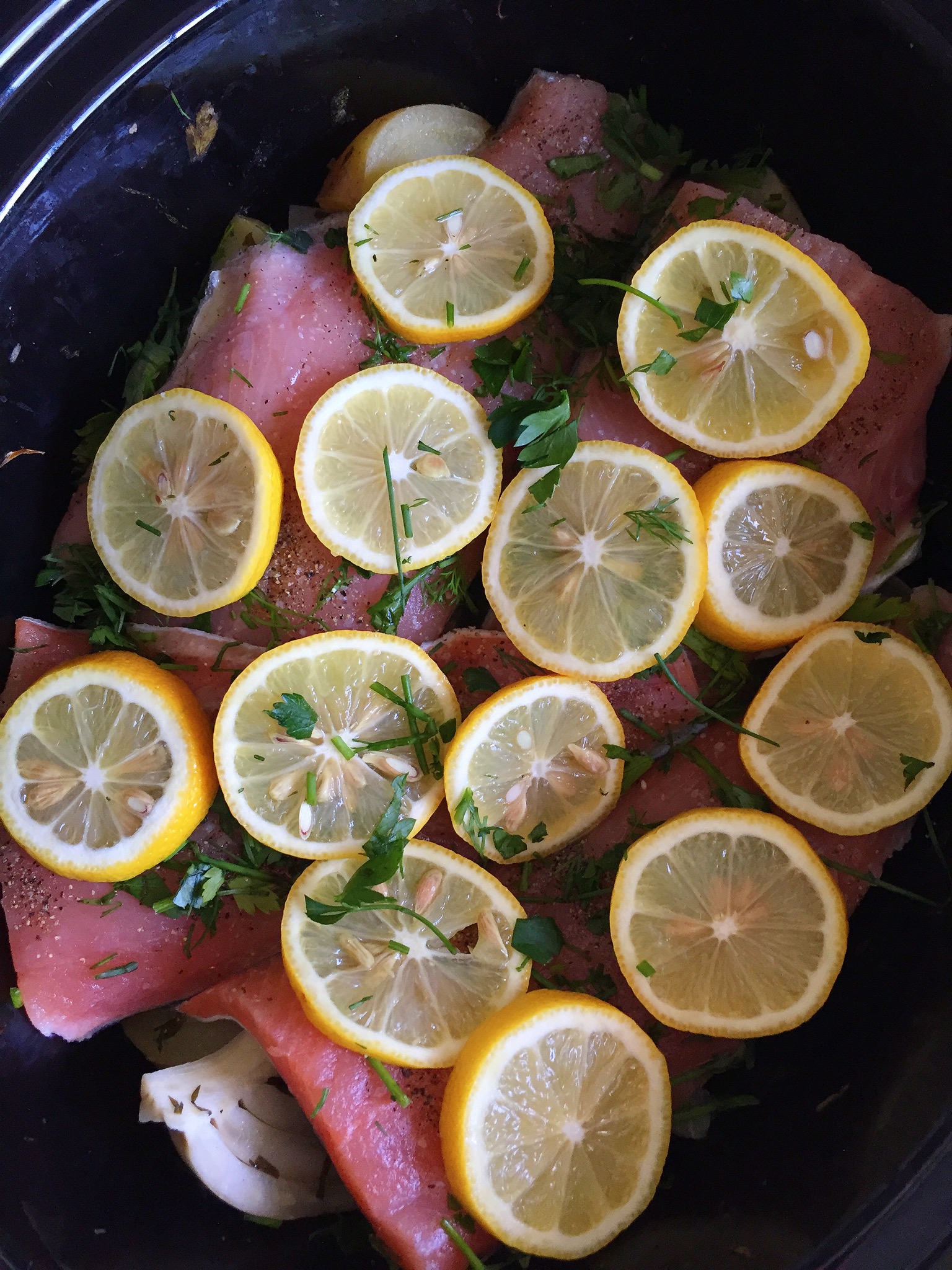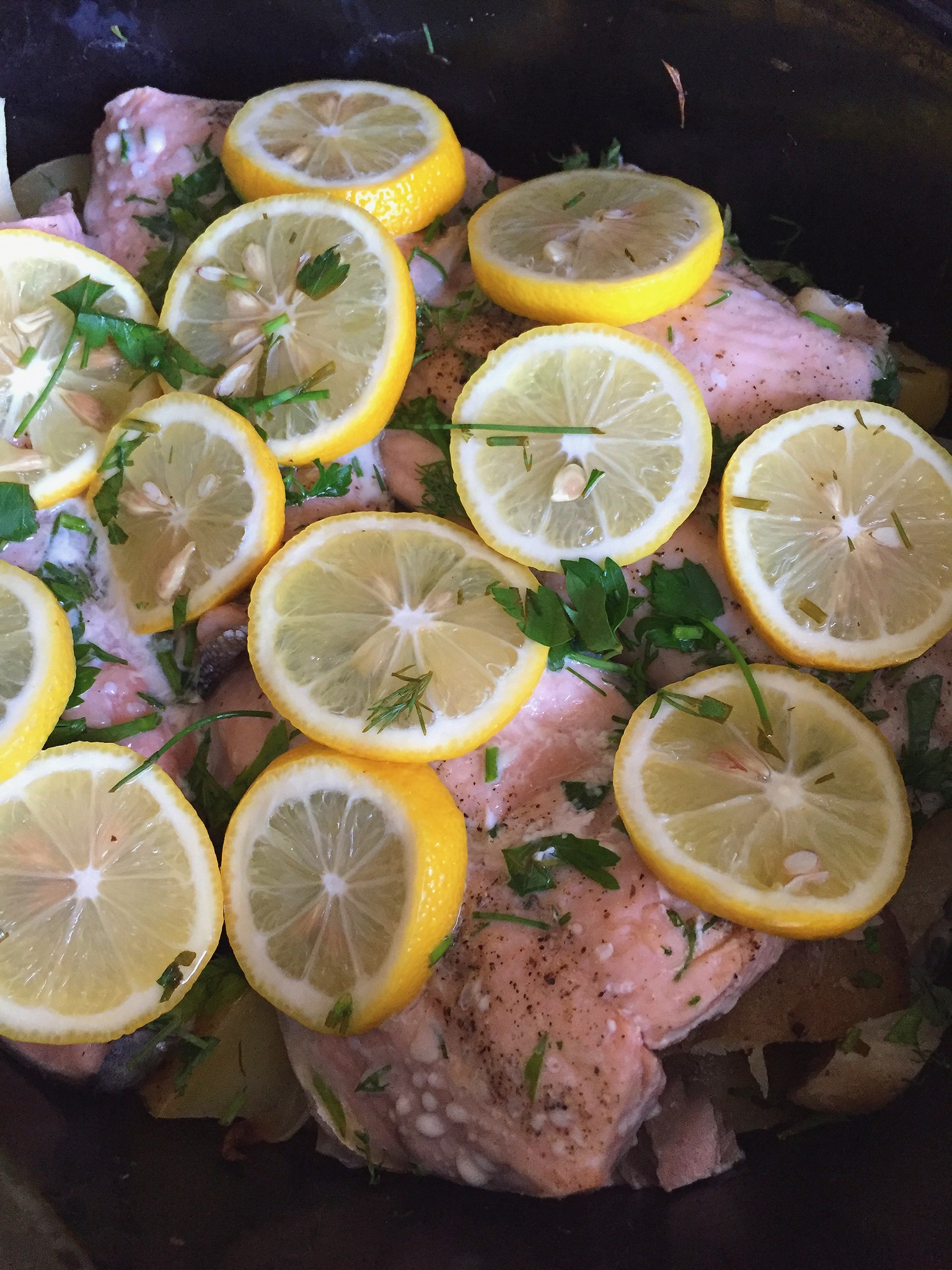 This part is important!!! After plating your potatoes and fennel with your salmon fillets make sure you use all that amazing sauce you worked so hard on below! Spoon it over your salmon and potatoes, taste adding salt if necessary and enjoy!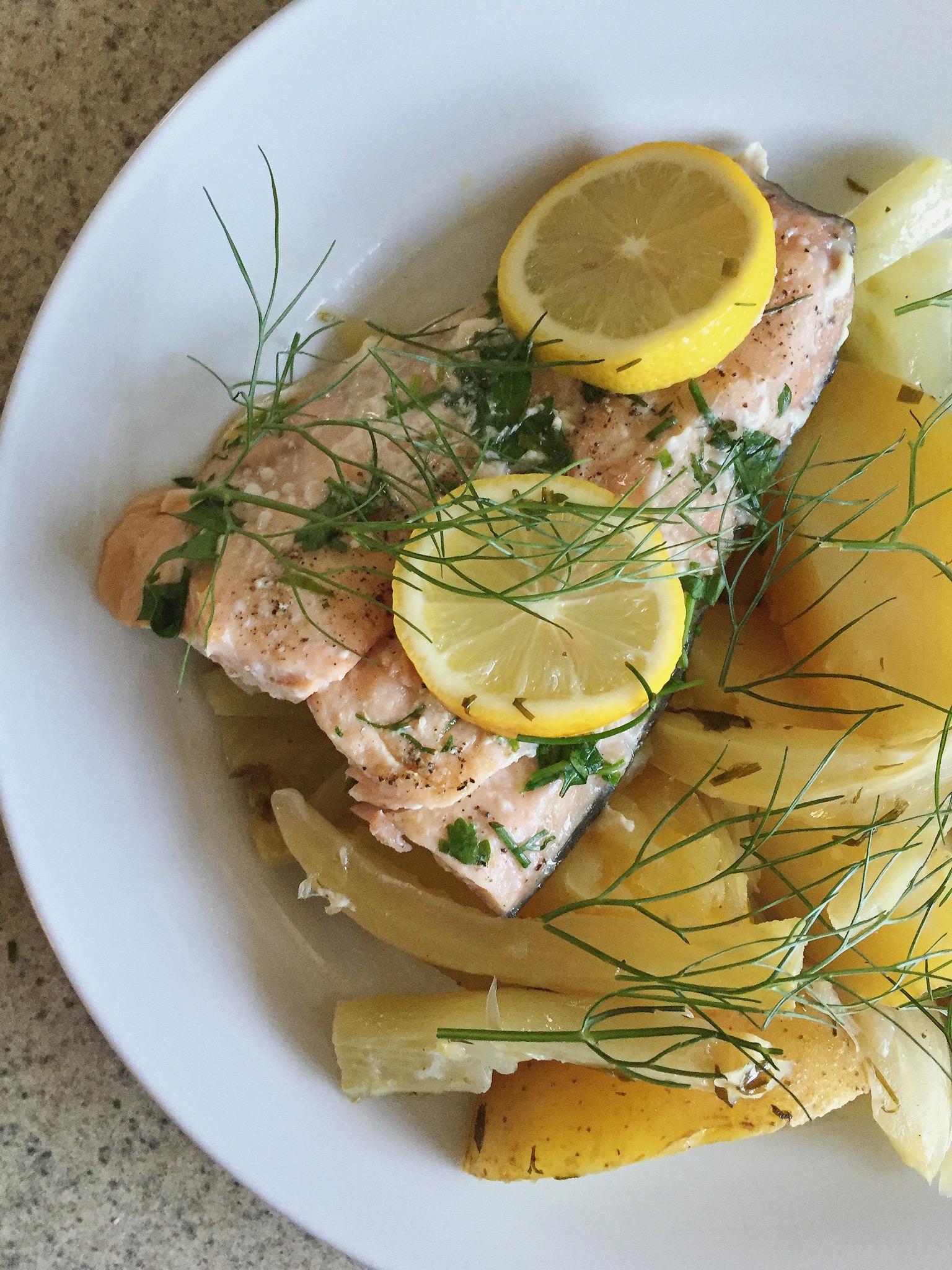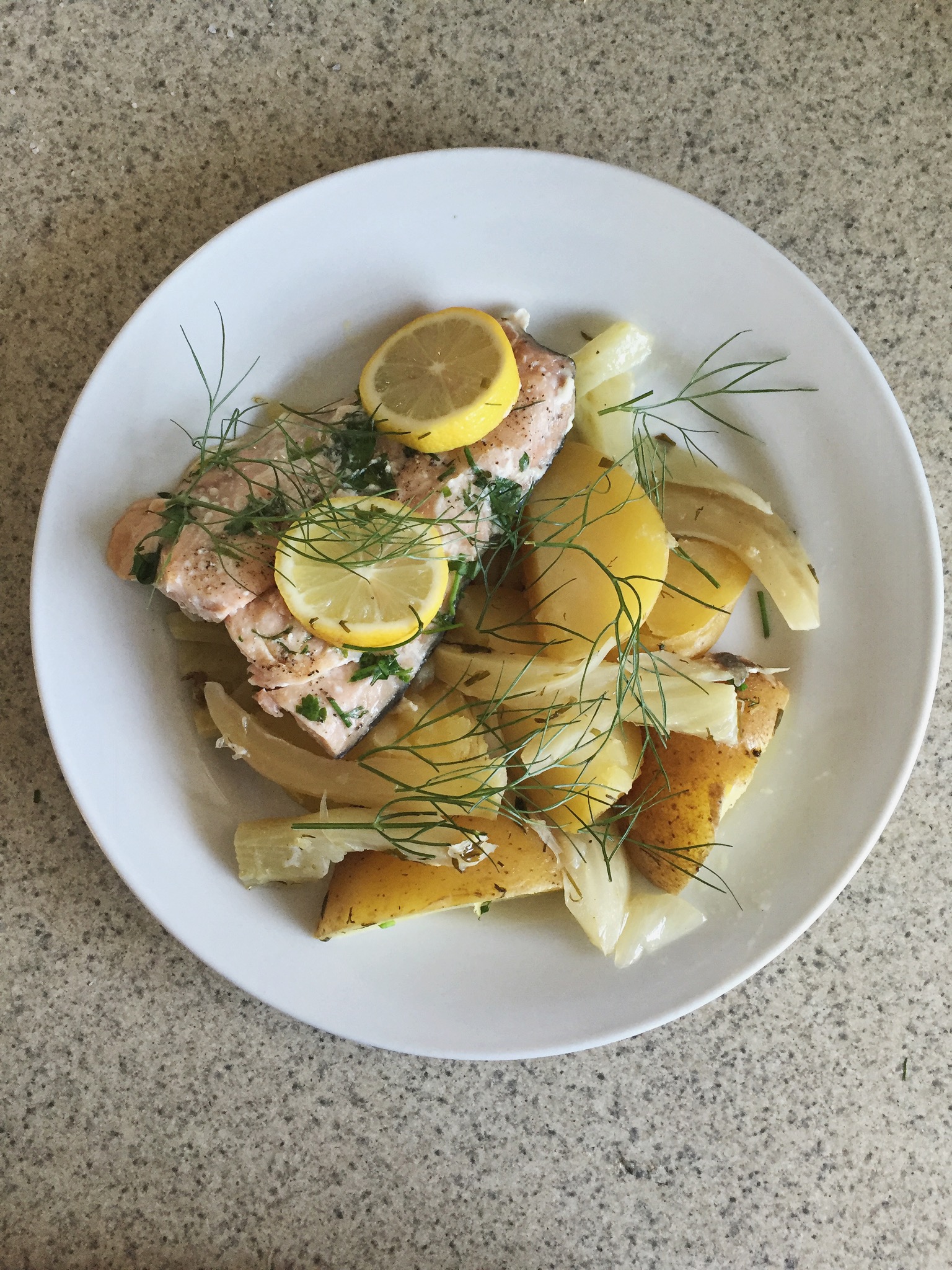 [yumprint-recipe id='26']