PINEAPPLES 'FOSTER'
Posted on March 31, 2015


I am not a huge banana fan… and pineapple is pretty high up there in my top favorite fruits … so I basically invented this recipe out of selfish desires lolol. I have been making it for a while now but wasn't ready to post until just recently. It's super easy, unbelievably delicious, and makes an INCREDIBLY impressive presentation with the flambé action! You can cut a ton of prep time by purchasing pre-cubed fresh pineapple at the store too!

You will need:
2 Tbs unsalted Butter
1/4 cup brown sugar
1/3 tsp vanilla (I used Nielsen Massey vanilla bean paste but you can use extract if you don't have it)
1/4 tsp salt
a few dashes or grates of nutmeg
1/4 cup dark rum
3 cups of cubed fresh pineapple
Vanilla or coconut ice cream
toasted unsalted sliced almonds

First melt your butter in a medium sized pan over medium heat. Add in you brown sugar, vanilla, salt, and nutmeg stir until sugar is completely dissolved in the mixture.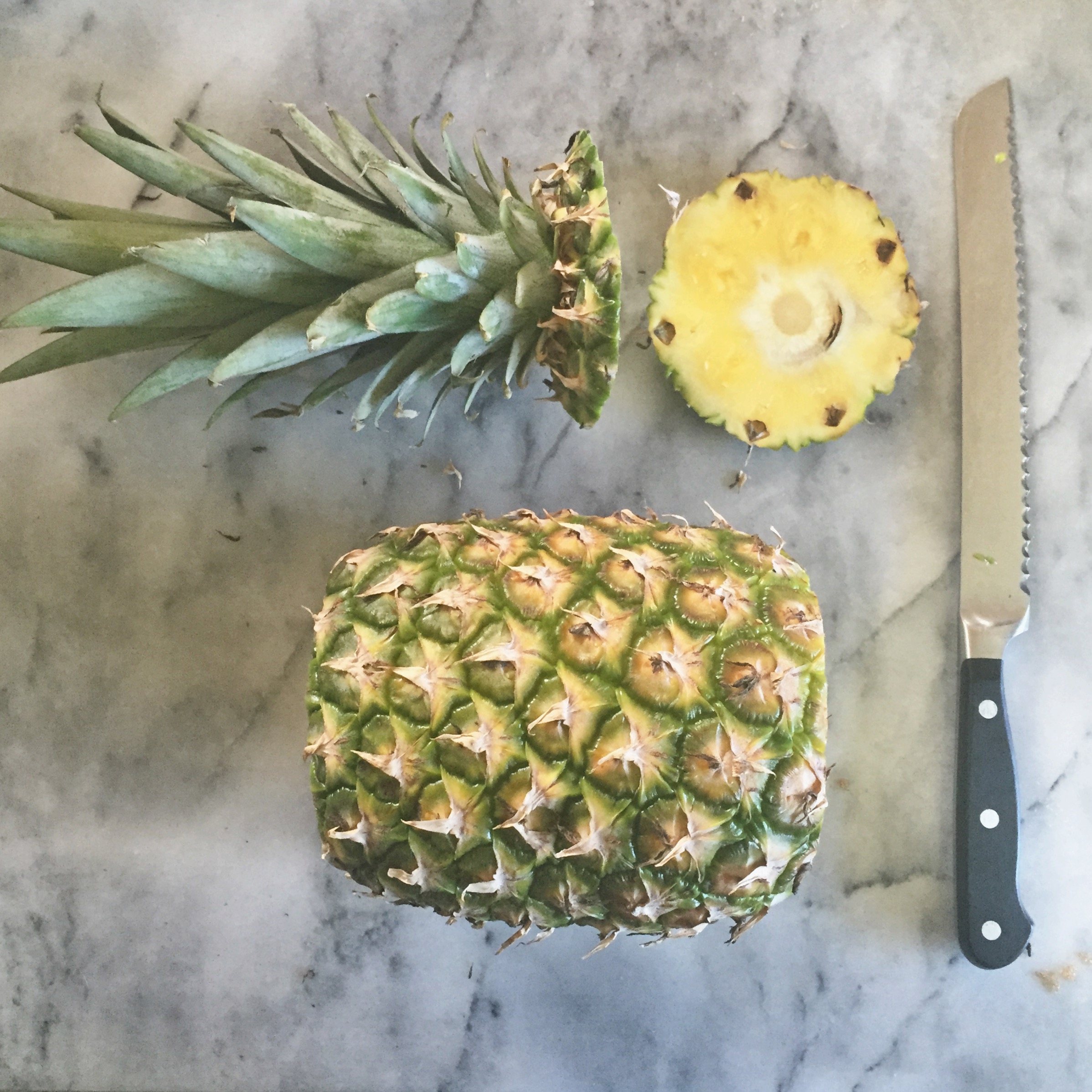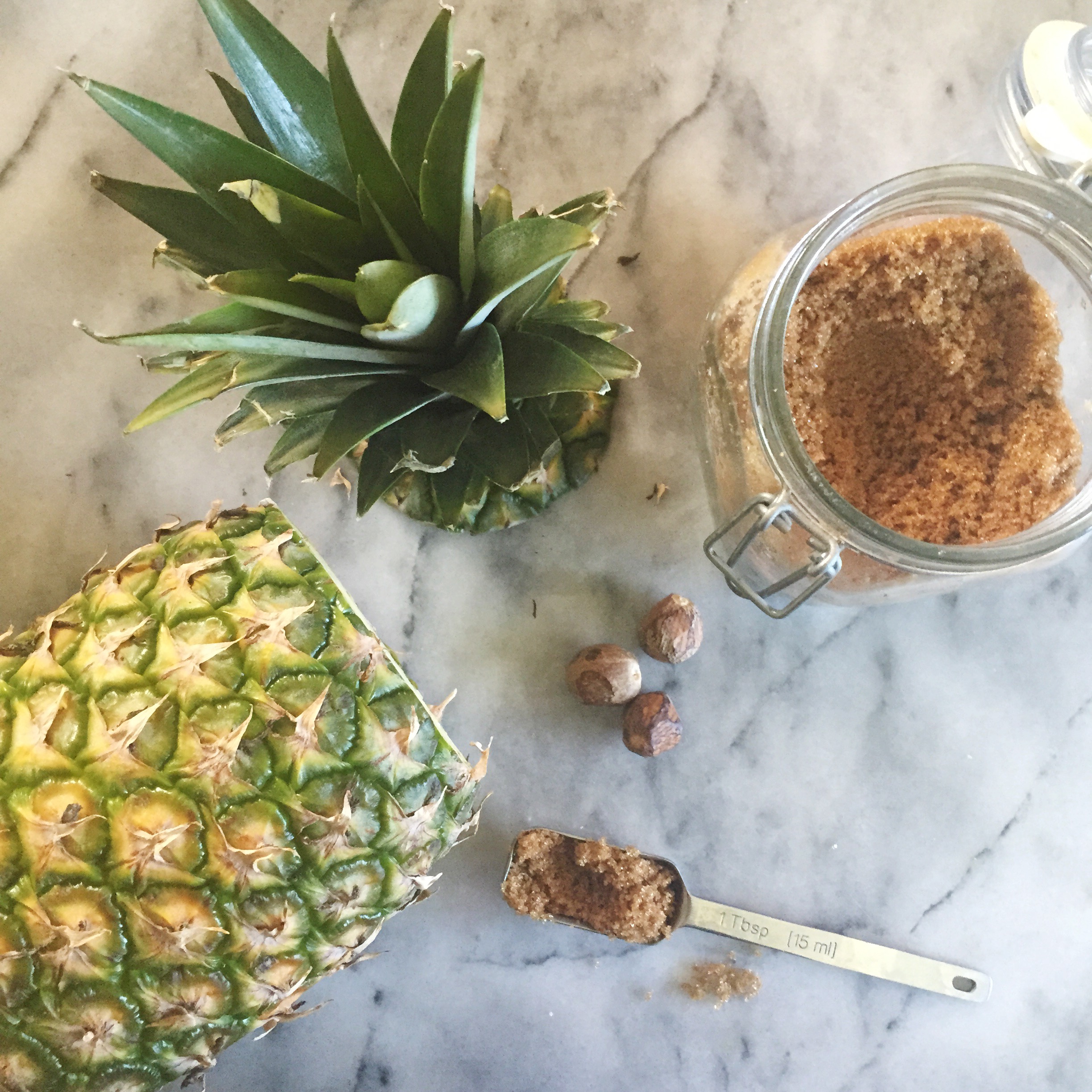 Raise your heat to medium-high, and add your rum. If the heat is high enough it may catch fire on it's own, but if not, using a match or long lighter VERY CAREFULLY ignite the alcohol and continue cooking until the flame dies out. Now tell me that THAT doesn't make you feel as fancy as can be!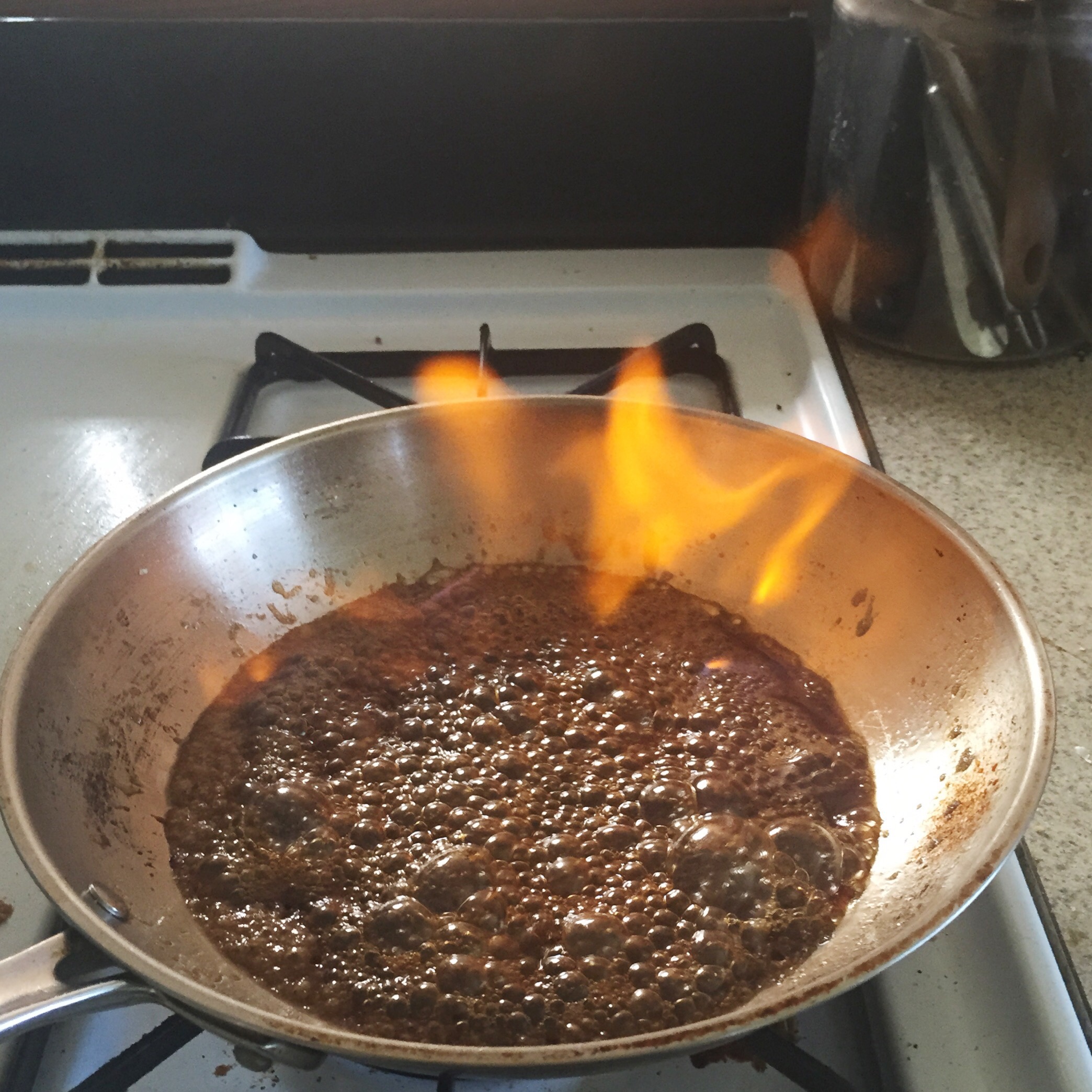 Add in your cubed pineapple and let it warm in the mixture for about 3-4 minutes, being sure to spoon the mixture over the pineapple to really coat it. Now, I always turn off the heat and let the mixture cool just slightly so that the sauce can thicken and the mixture won't immediately melt the ice cream. So I wait about 7 minutes or so then I divide the cubed pineapple (and sauce!) over bowls of ice cream and top with sliced almonds. It will still be warm but not as scalding hot. And the mixture of cold ice cream and warm pineapple sauce is TO DIE FOR!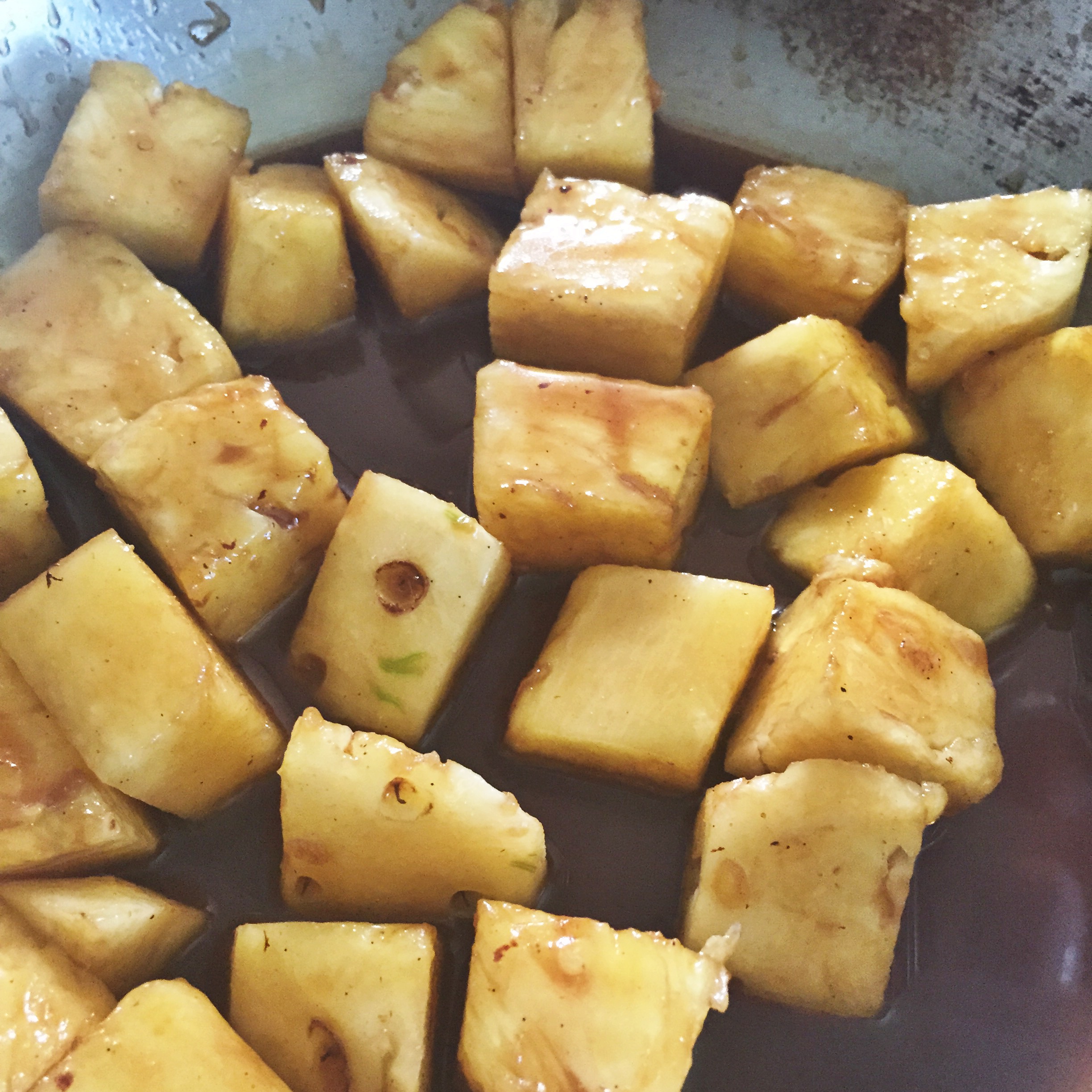 The decision between vanilla and coconut ice cream is completely up to your preference. But if you like piña coladas…Go for the coconut! And if you dig this whole mixture but want to switch it up next time… Add it all to a blender with a little extra rum and you've got yourself a boozy milkshake!!!!!! Guys. It's just too much.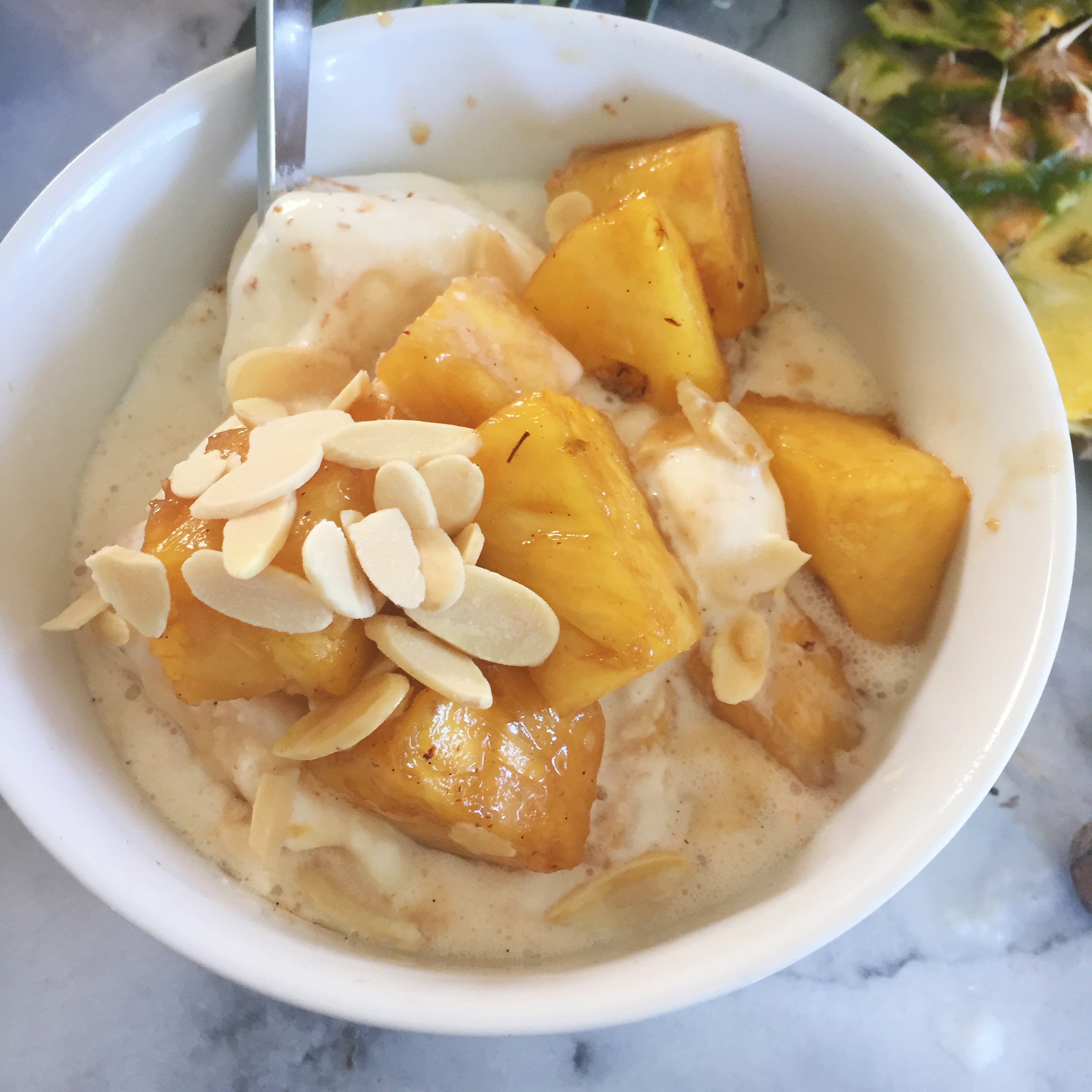 [yumprint-recipe id='23']