SUMMER APP! CURRIED CHICKEN SALAD BOATS WITH POMEGRANATE SEEDS
Posted on July 1, 2017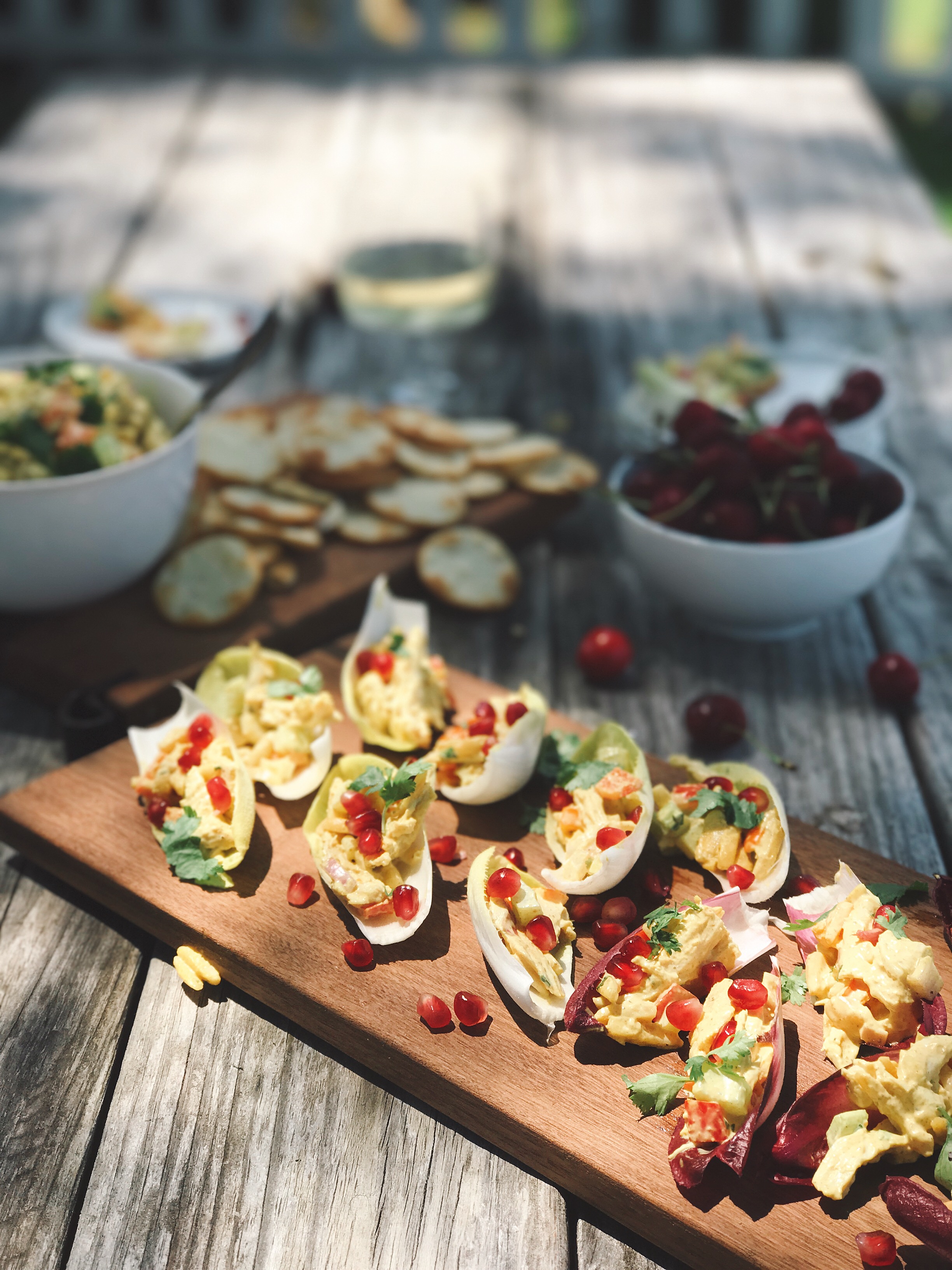 I think one of the top five requests I receive for new recipes is appetizers. And I get it! The hunt for a new appetizer to bring to your next gathering can be a bit of an effort. This one came about when I was hosting a courthouse wedding last summer. I had made up a recipe for curried chicken salad a while back and it's always a hit so I just needed a classy way of delivering it from platter to mouth haha. Then the thought came to me to use endive as the vessel for the salad, and then to jazz it up a little more I added the pomegranate seeds… which are now one of my favorite parts of the whole thing. You definitely have a few other options with this recipe. I have served it with crackers, on toasts, and made sandwiches with it at home. So if you aren't into endive don't let it stop you from making this!

You will need:
For the salad:
3 cooked and shredded chicken breasts (simple recipe below)
1 heaping cup of celery diced
1 heaping cup of bell pepper diced (I prefer red, orange or yellow in this recipe)
1/4 cup shallot very finely diced
1 cup of toasted almonds
2 Tbs Chopped cilantro (plus some for garnish)
(Pomegranate seeds optional garnish)

For the dressing:
1/2 cup mayo
1/2 cup Greek yogurt (or just do 1 cup mayo)
Juice of 1 juicy lime (or 2 if not juicy)
2 Tbs curry powder
Squeeze of honey or 1/2 tsp sugar
Dash or two cayenne (to taste)
Salt and pepper to taste

about 6 heads of Belgian endive, larger outer leaves removed and reserved.
Makes about 36-40 boats

***Simple roasted chicken recipe:
You will need:
3 boneless skinless breasts
cooking spray or olive oil
Salt
Pepper
Preheat your oven to 425F. Salt and pepper both sides of your chicken and place on a foil lined and greased (with your spray or oil) baking sheet.
Bake for 20-25 min.
Remove from oven and let cool a bit before shredding.

For your boats:
In a small bowl combine all of the dressing ingredients. Stir until well incorporated. Set aside.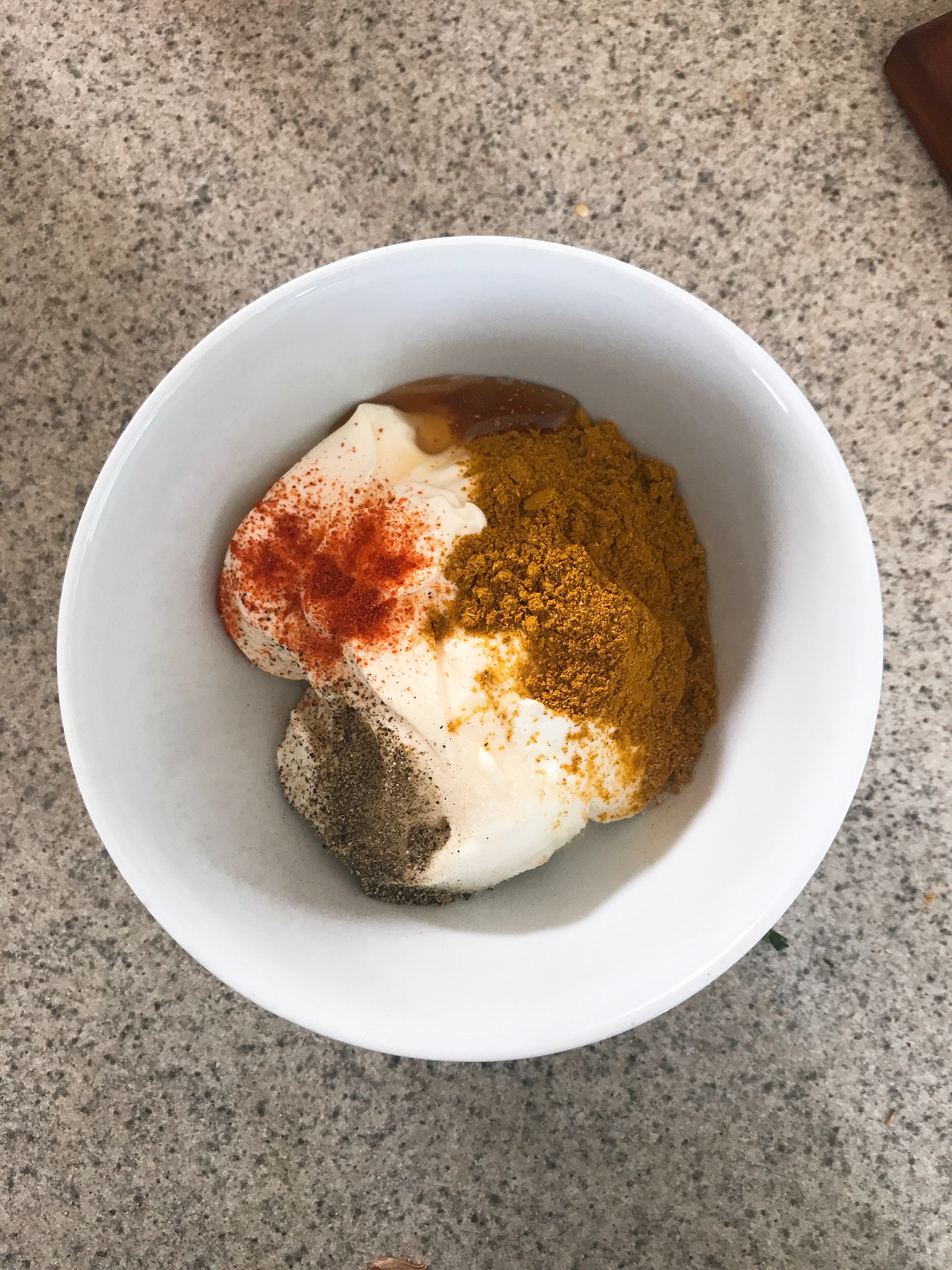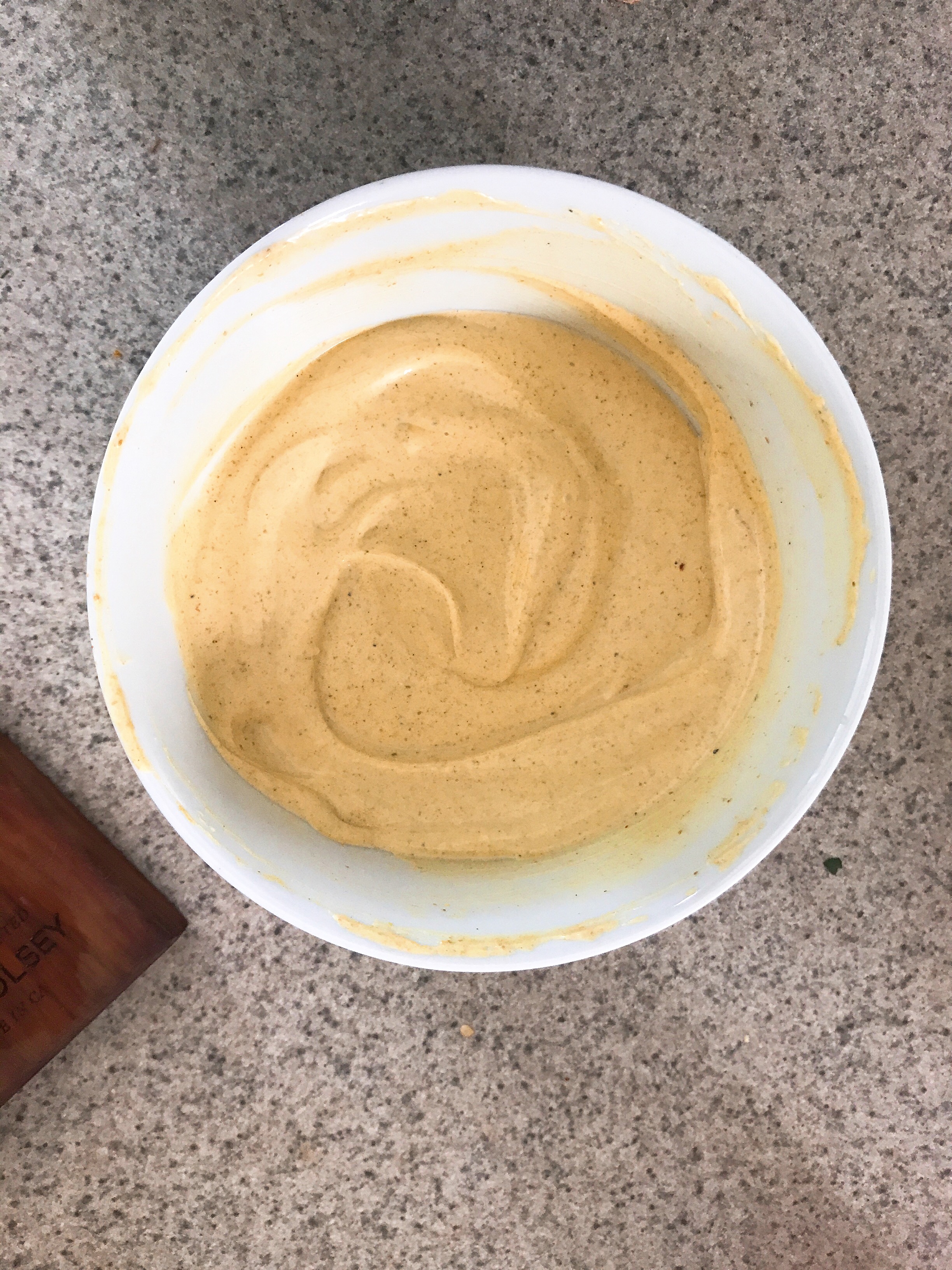 In a large enough bowl to hold all your ingredients… dump it all in and stir to combine! If you don't use all of your dressing that's totally fine. Taste your salad (adjusting as needed, adding cayenne for heat, more lime for acid etc.). *Keep in mind that the endive will mellow out the flavor a bit so you want it to have enough punch.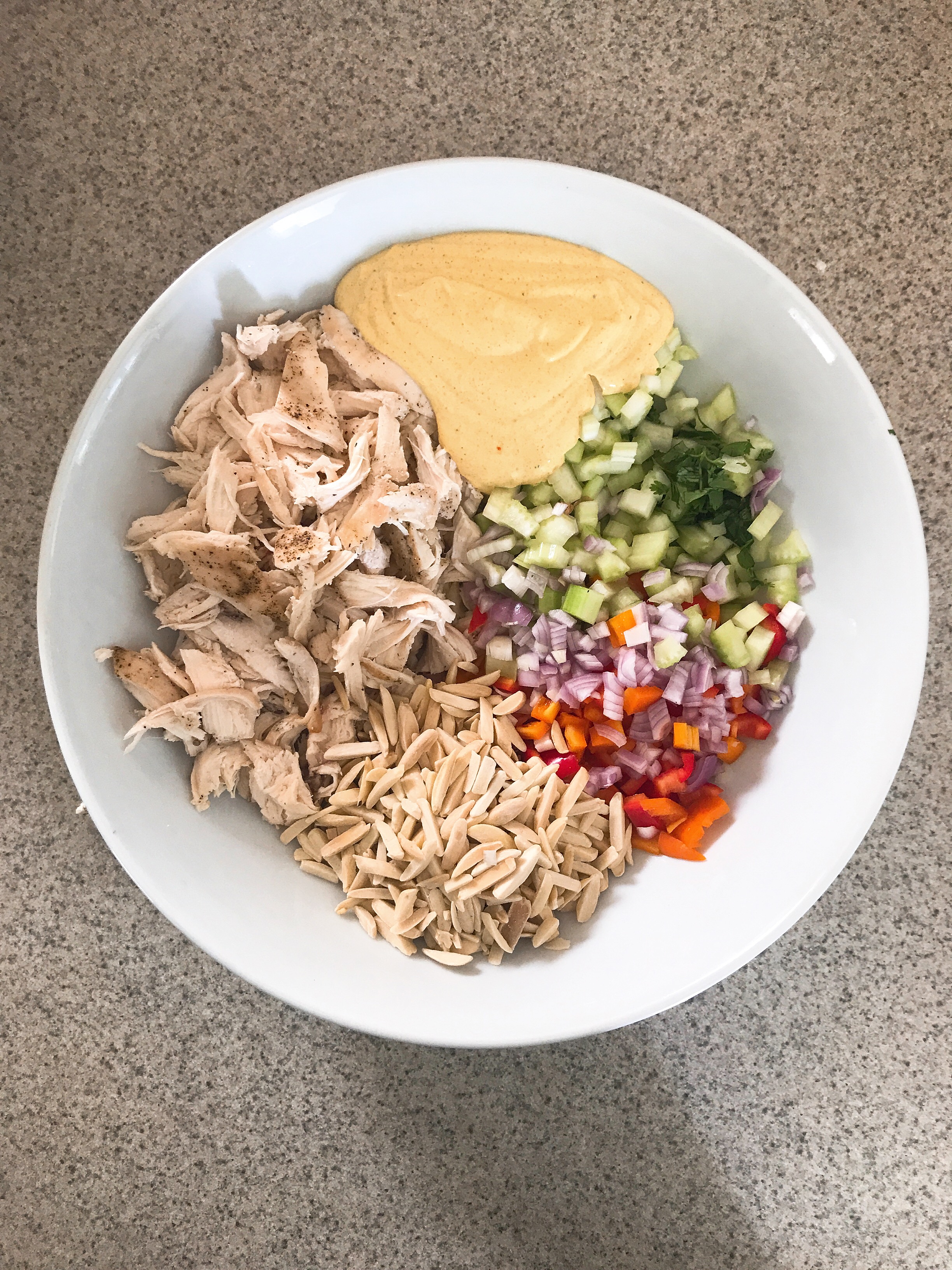 If you are making this ahead of time (which is always a great idea)- refrigerate your mixture at this point. If not, spoon the mixture into the individual endive leaves and place on your platter. Sprinkle with pomegranate seeds and cilantro and serve!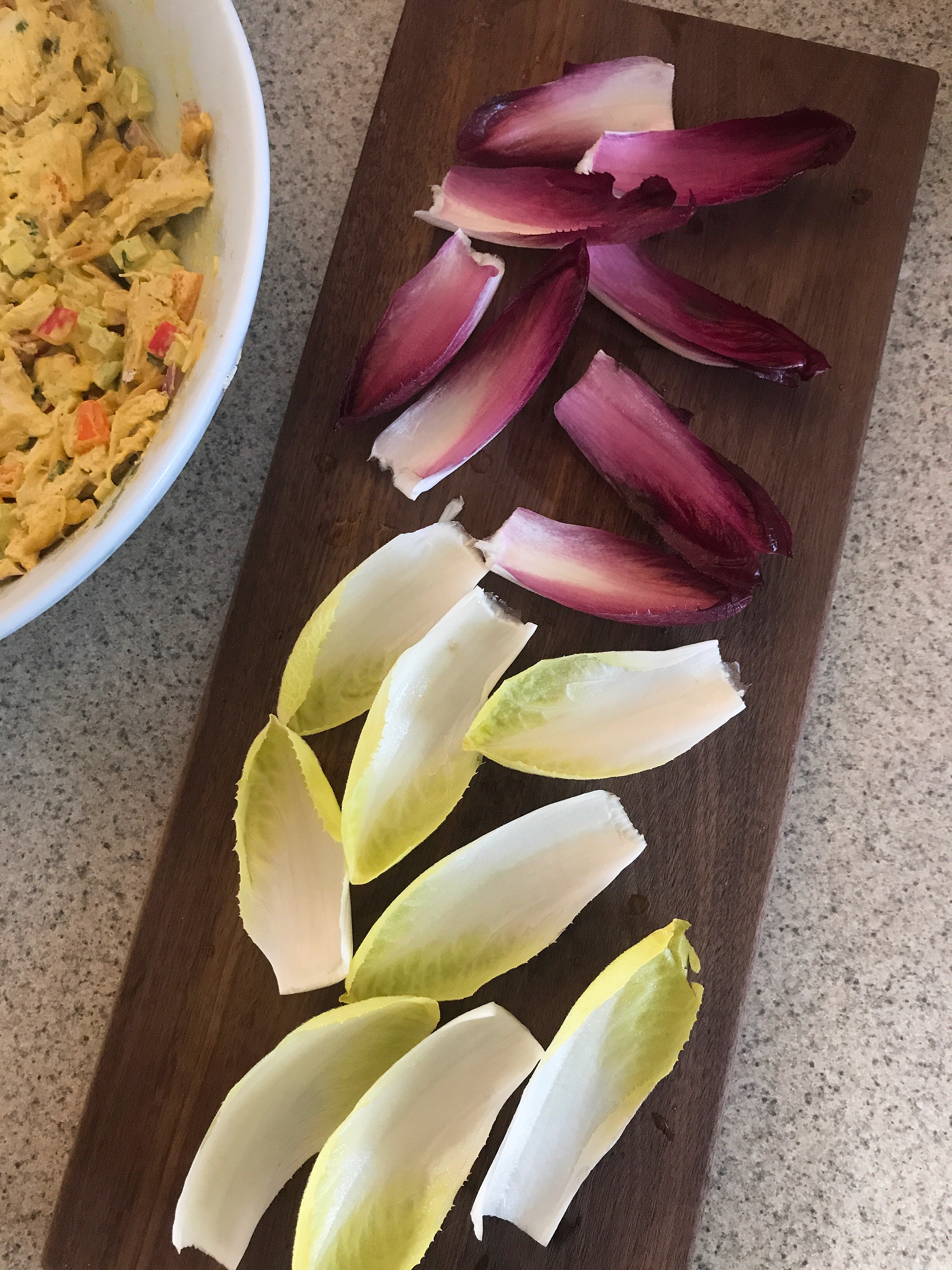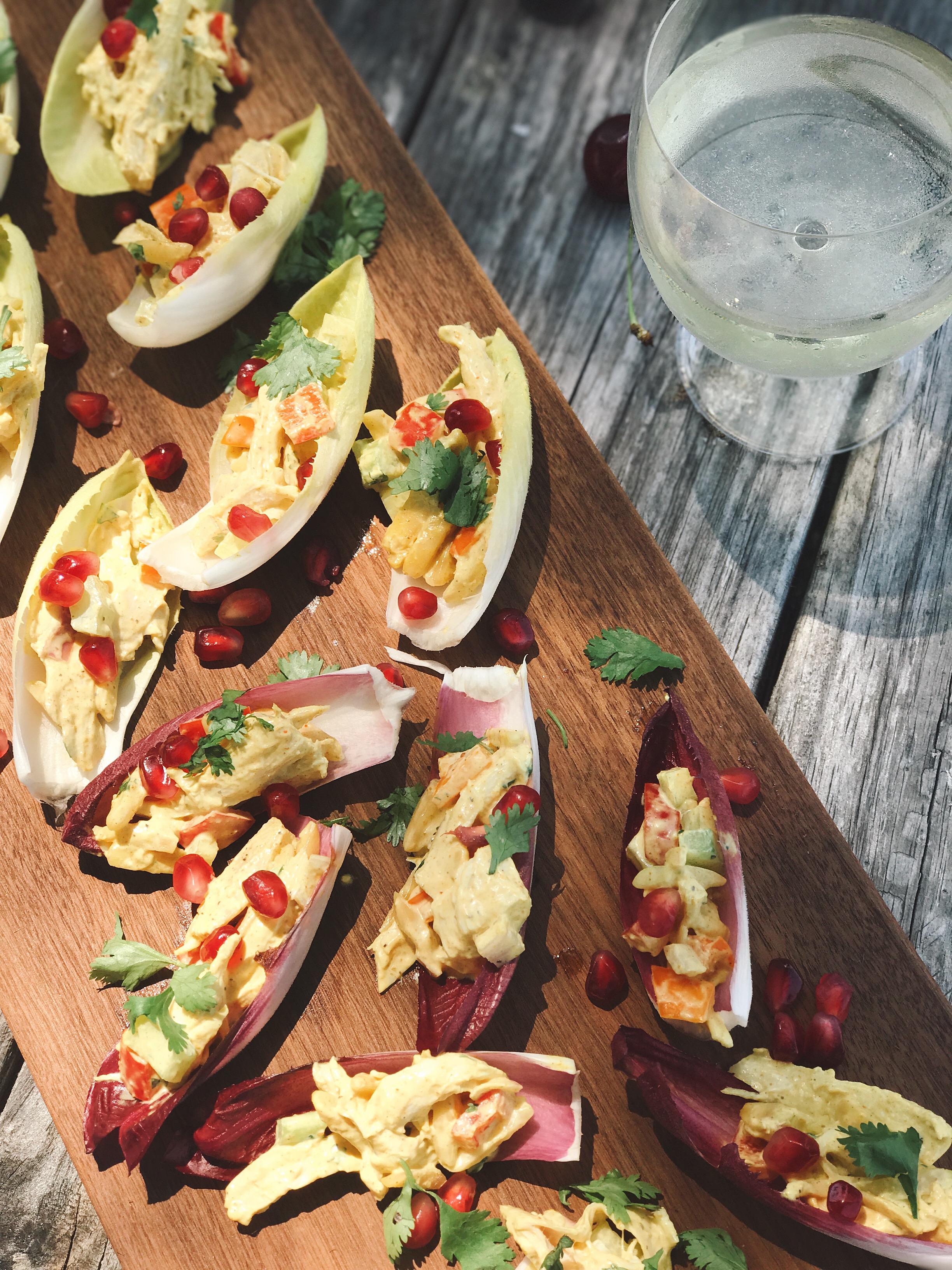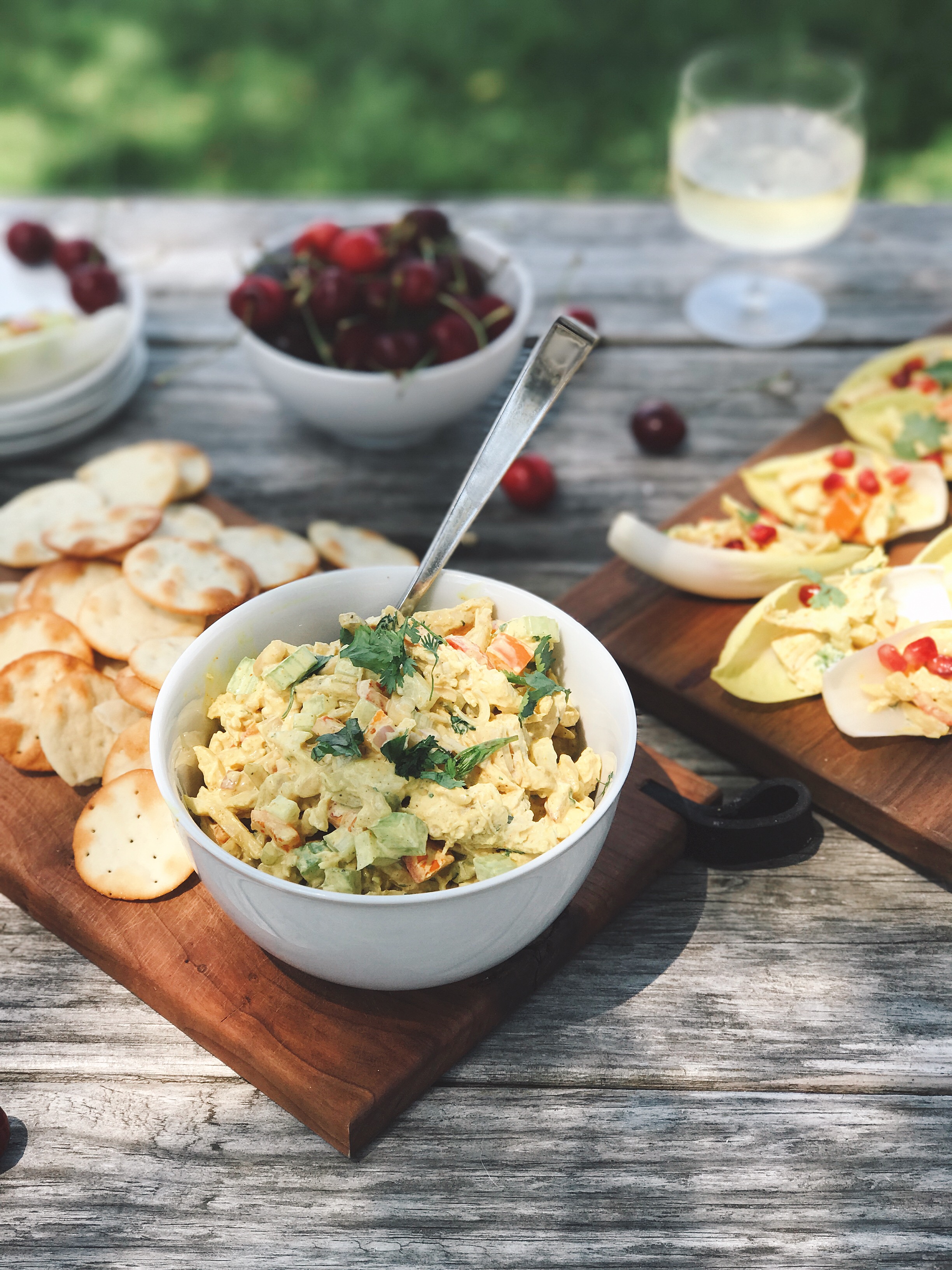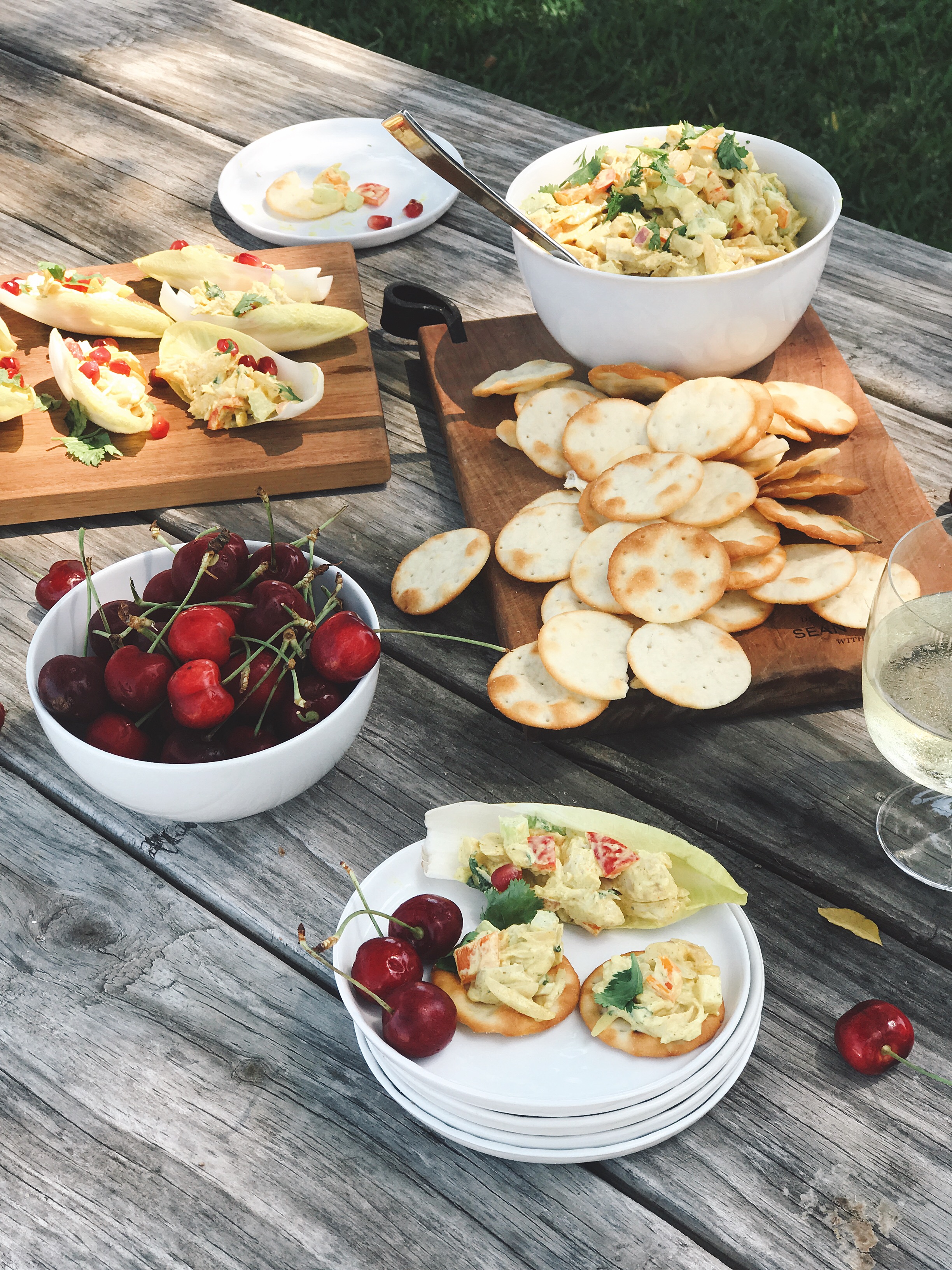 [yumprint-recipe id='30']