THANKSGIVING SIDE DISH: BUTTERNUT SQUASH & THREE CHEESE MAC & CHEESE
Posted on November 15, 2016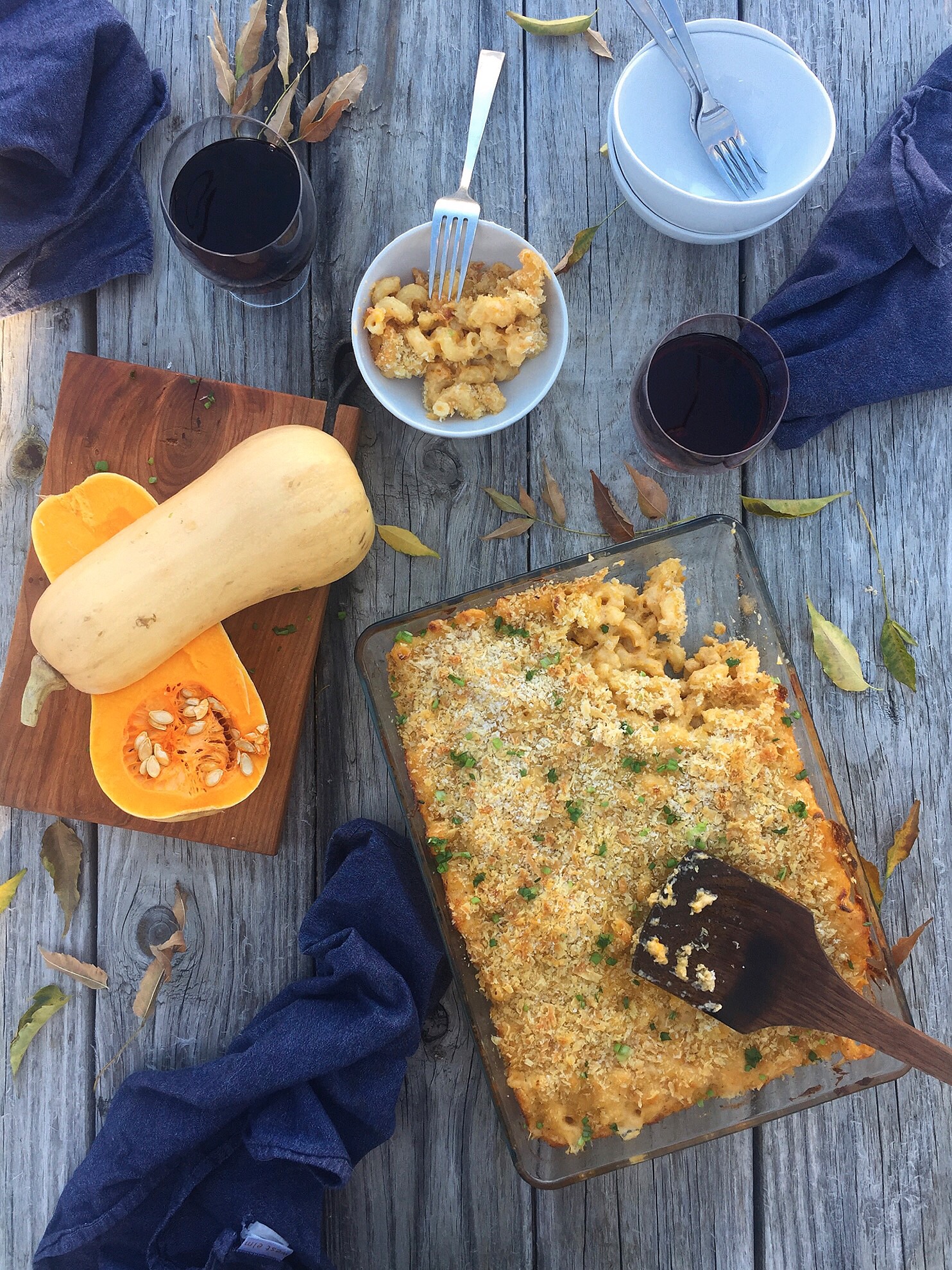 I came up with this dish one day when I woke up and decided to have somewhere around 20 families over to our TINY house last minute. I wanted to make some dishes that fed a crowd and waved farewell to summer and hello to fall! This was by far everyone's favorite that I made. In fact, it went so fast I didn't get a single bite of it. You can make and assemble everything ahead of time and throw into the oven about 30 min before dinner time (if you decide to refrigerate over night allow for about an hour's worth of time for heating and setting. I should also add that, like with any mac and cheese, the "gooey" factor will go down slightly if you decide to make it a day ahead and refrigerate. Still just as delicious though). This is by NO MEANS a health-food dish, k folks. So, maybe just check that thought at the door. It is Thanksgiving, after all, and this is the time to indulge. I think you will really like this one.

*Scroll all the way down for recipe card

You will need:

Mac and Cheese
1 pound dried cavatappi pasta
1 stick (1/2 cup) unsalted butter
6 tablespoons all-purpose flour
4 cups whole milk
1 heaping cup of Butternut squash mash (instructions below)
2 1/2 tsp salt
1/2 tsp pepper
1/3 tsp cayenne (I add double that because I like the kick… if kids will be partaking I would keep to the measurements)
1/2 tsp ground nutmeg
1/2 tsp onion powder
2 cups grated gruyere cheese (if you can't find just sub another cheese you like or double your cheddar)
2 cups grated sharp cheddar
1/2 cup grated Parmesan

Topping
1 1/2 cup panko bread crumbs
1 cup grated parmesan
Drizzle of olive oil
Sprinkle of salt

Butternut squash mash
2.5 cups peeled and cubed butternut squash (many stores sell this pre peeled and cubed)
Olive oil
Salt
Pepper

Toss all of your mash ingredients on a sheet pan and bake at 425°F until fork tender about 10 minutes. Remove from oven and mash with a fork until you get a relatively smooth puree (some lumps are nice for added texture). *You can also transfer to a food processor to puree if you want to dirty another dish. I do it directly on the sheet pan because I am lazy. Set aside. Will yield 1 heaping cup of puree.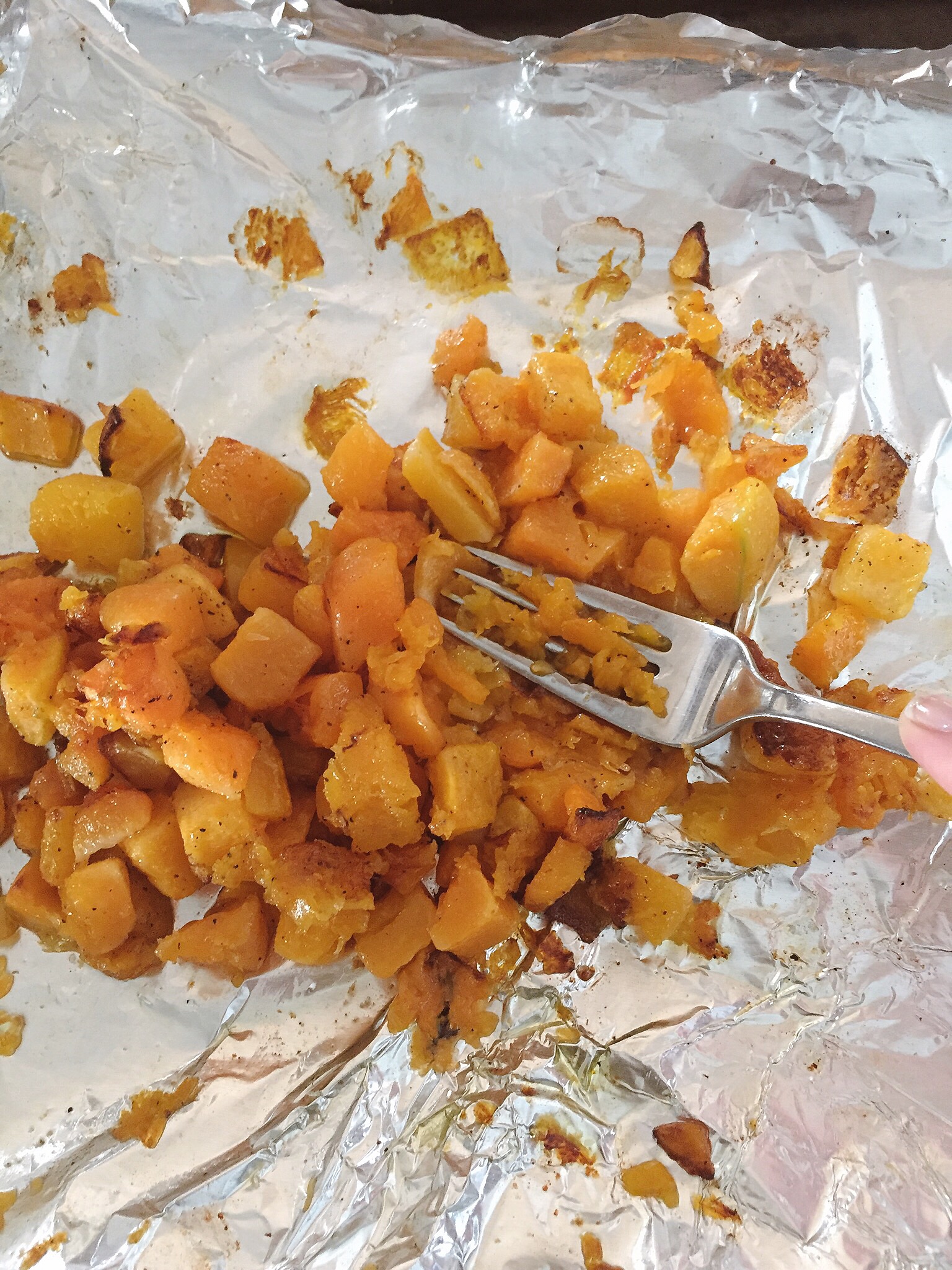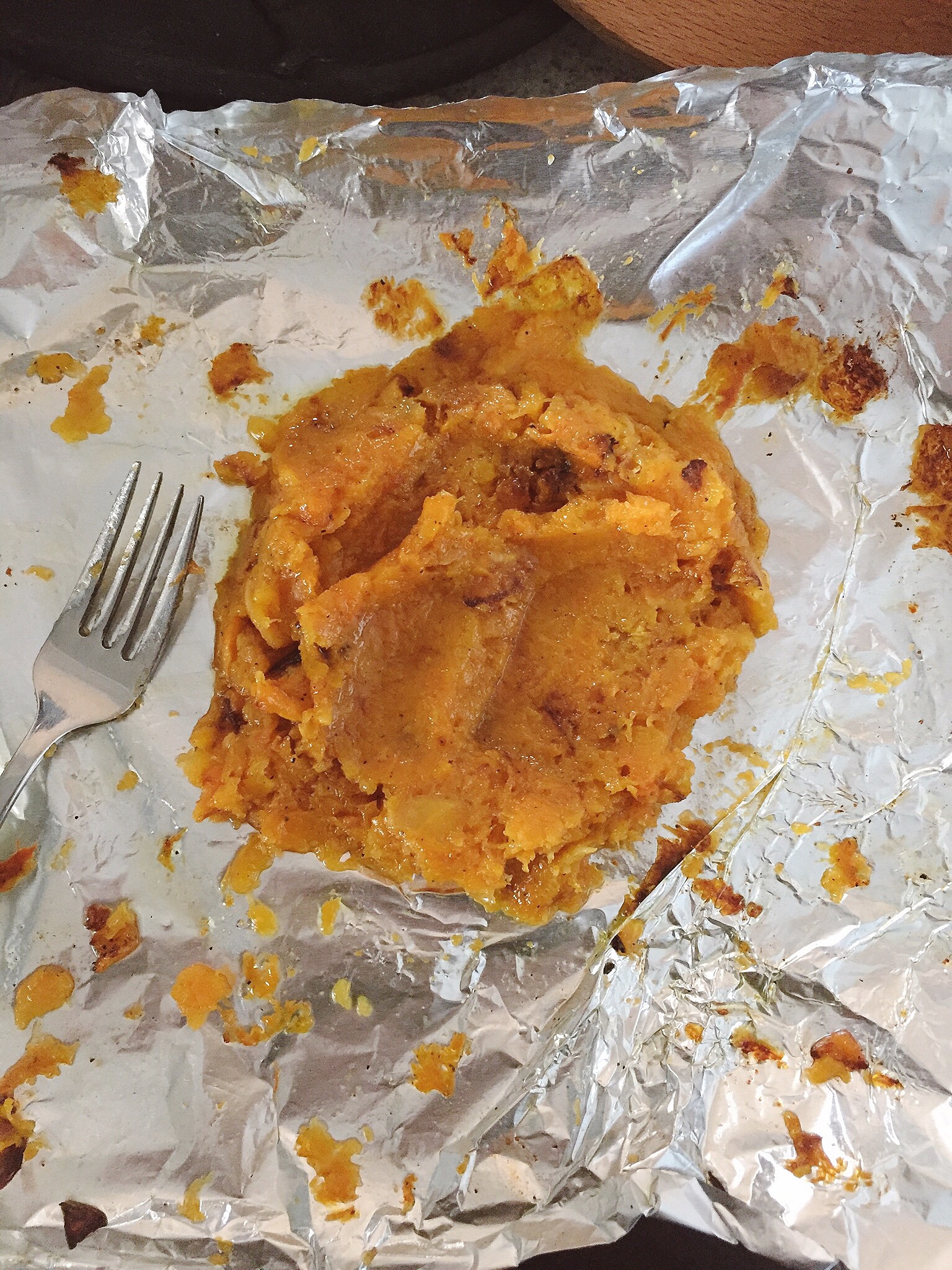 Lower oven to 400°F. Butter your 9" x 13" baking dish.

Set a large pot of salted water over high heat to boil. Add cavatappi and cook until just al dente (you DO NOT want to overcook this as it will continue to cook in oven). Drain macaroni and set aside.

In a large wide pot (large enough to fit your cooked pasta and the sauce) over medium-low heat, melt your butter. Sprinkle flour over butter, whisking to incorporate and make a roux. Cook, stirring constantly, until roux is light golden brown, about 4 minutes.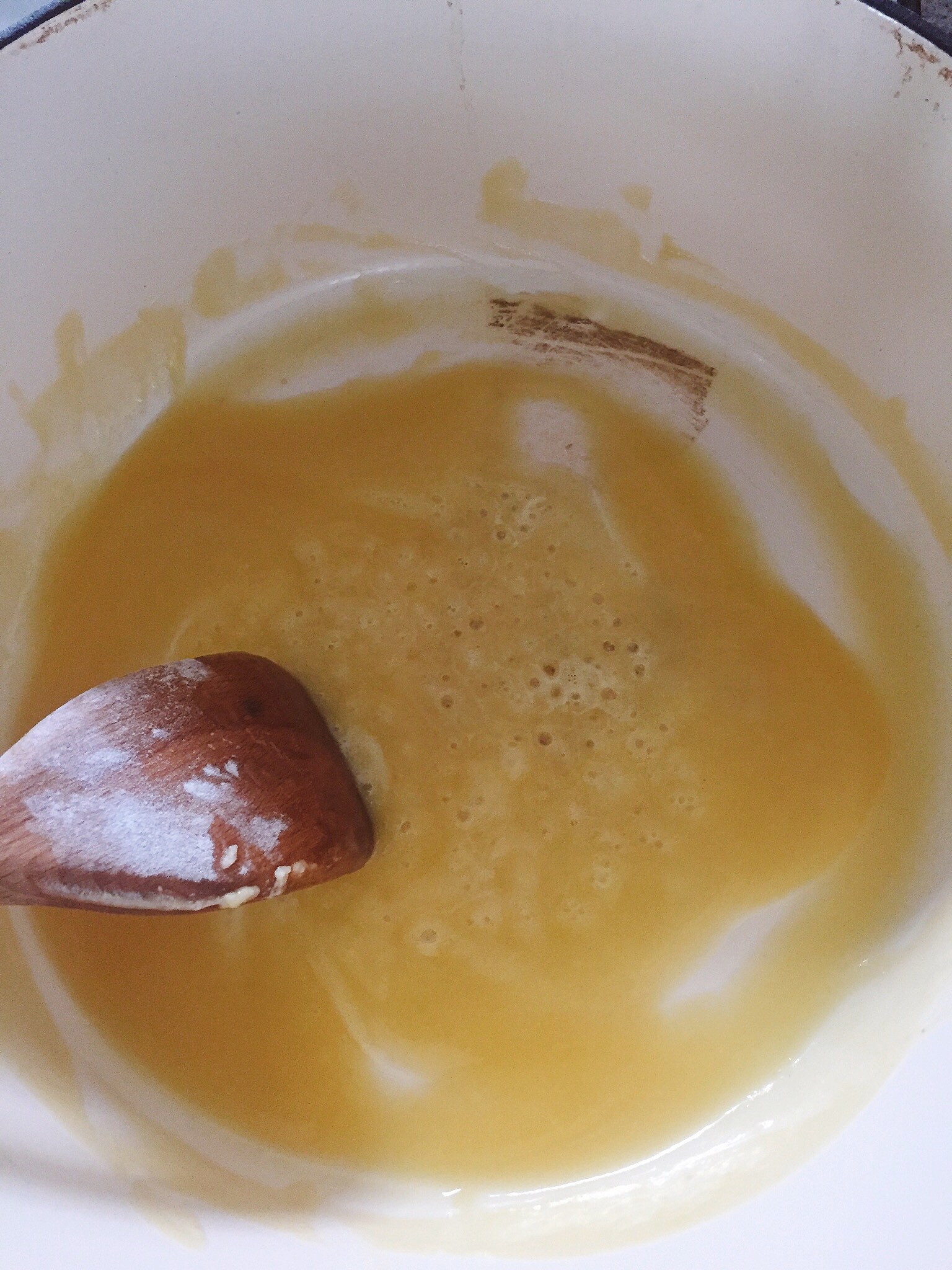 Gradually pour in milk, whisking constantly to incorporate. Raise heat to medium-high and bring sauce to a low boil, whisking constantly. Reduce to a simmer, whisking occasionally, and cook until sauce is thick and coats the back of a spoon, about 3 minutes more.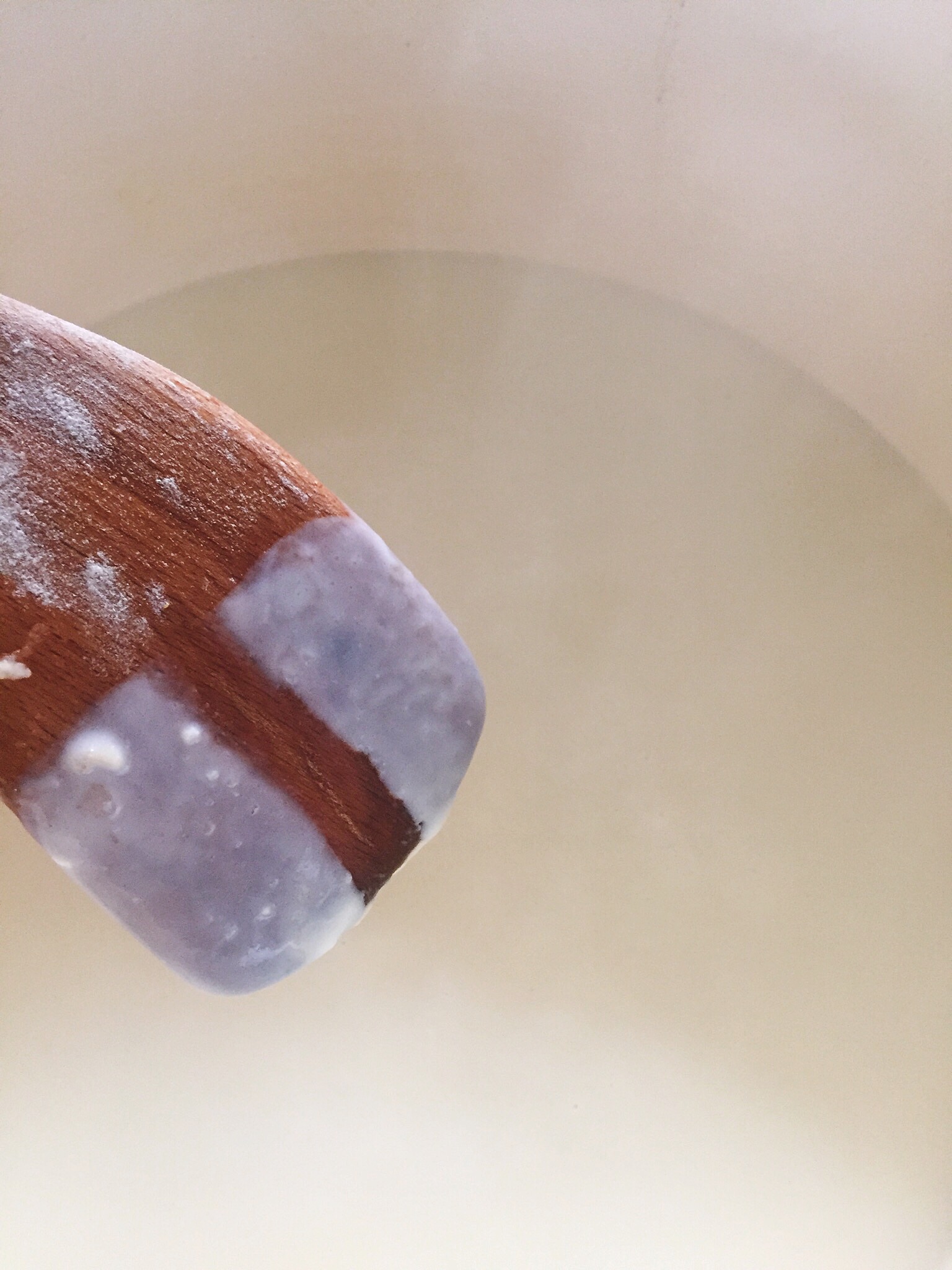 Reduce heat to low. Time to add your butternut squash mash. Stir to incorporate and add salt, pepper, onion powder, nutmeg, cayenne.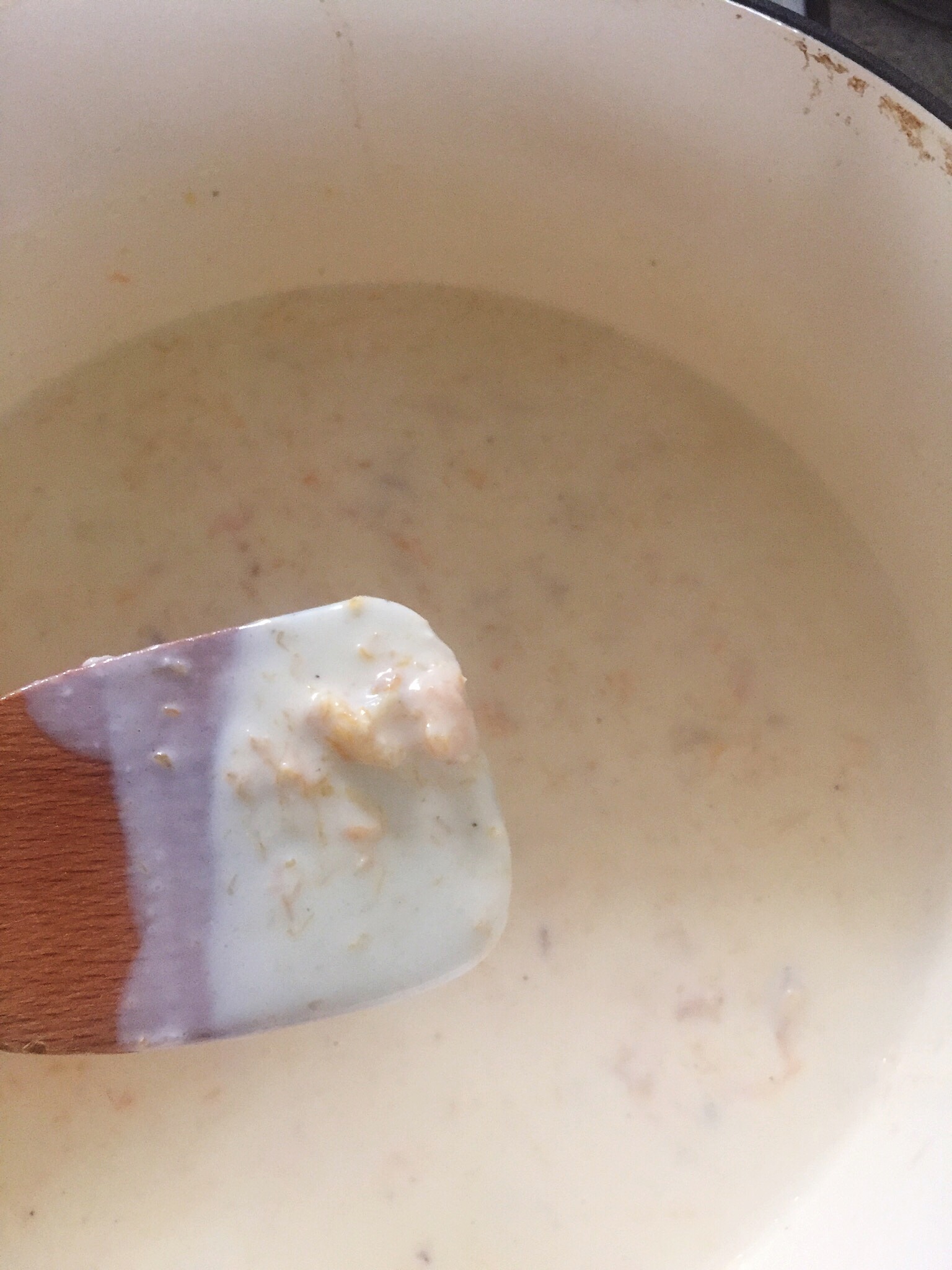 Add the cheeses in batches, stirring until each addition is completely melted before adding more. Remove from heat.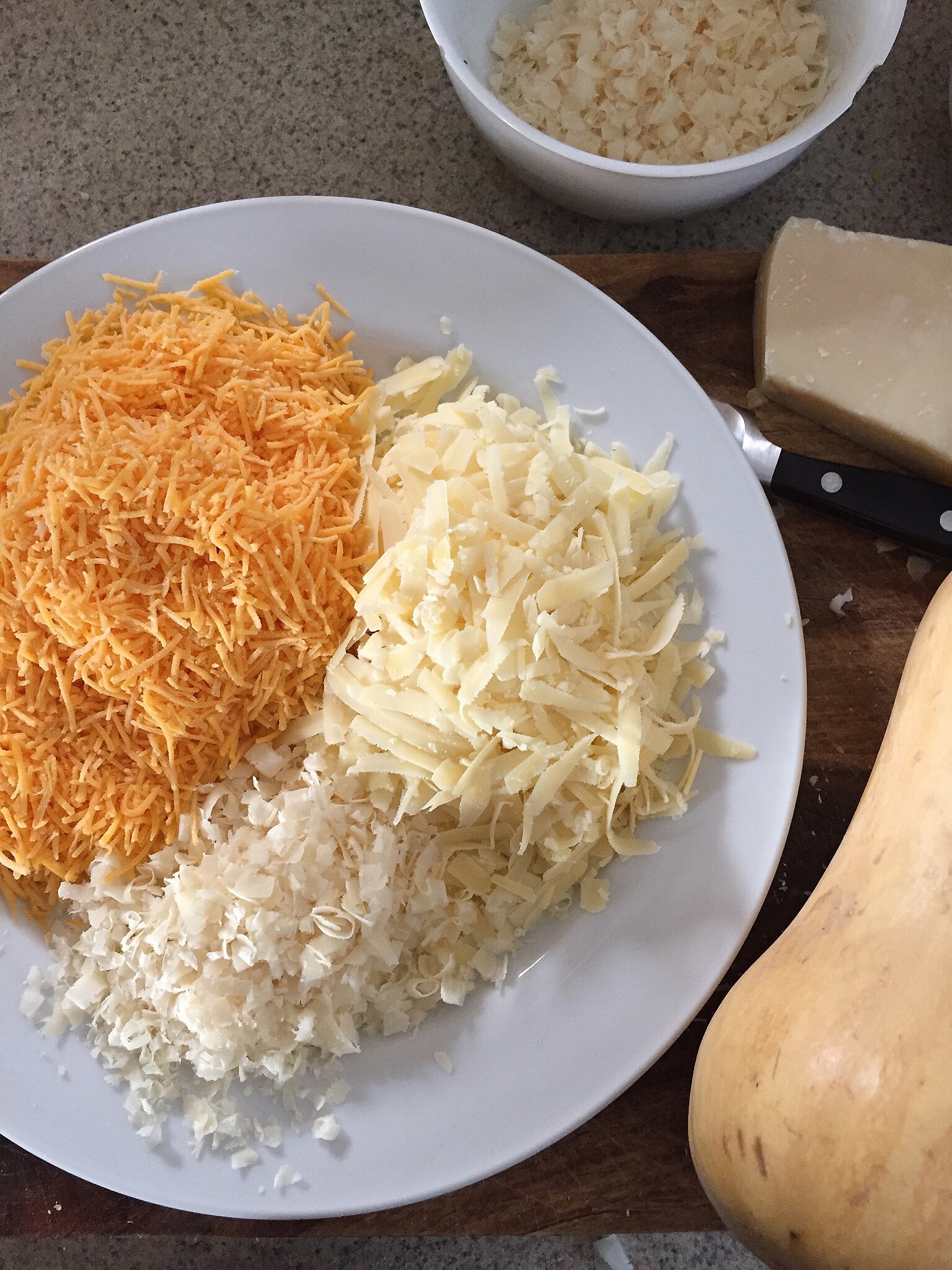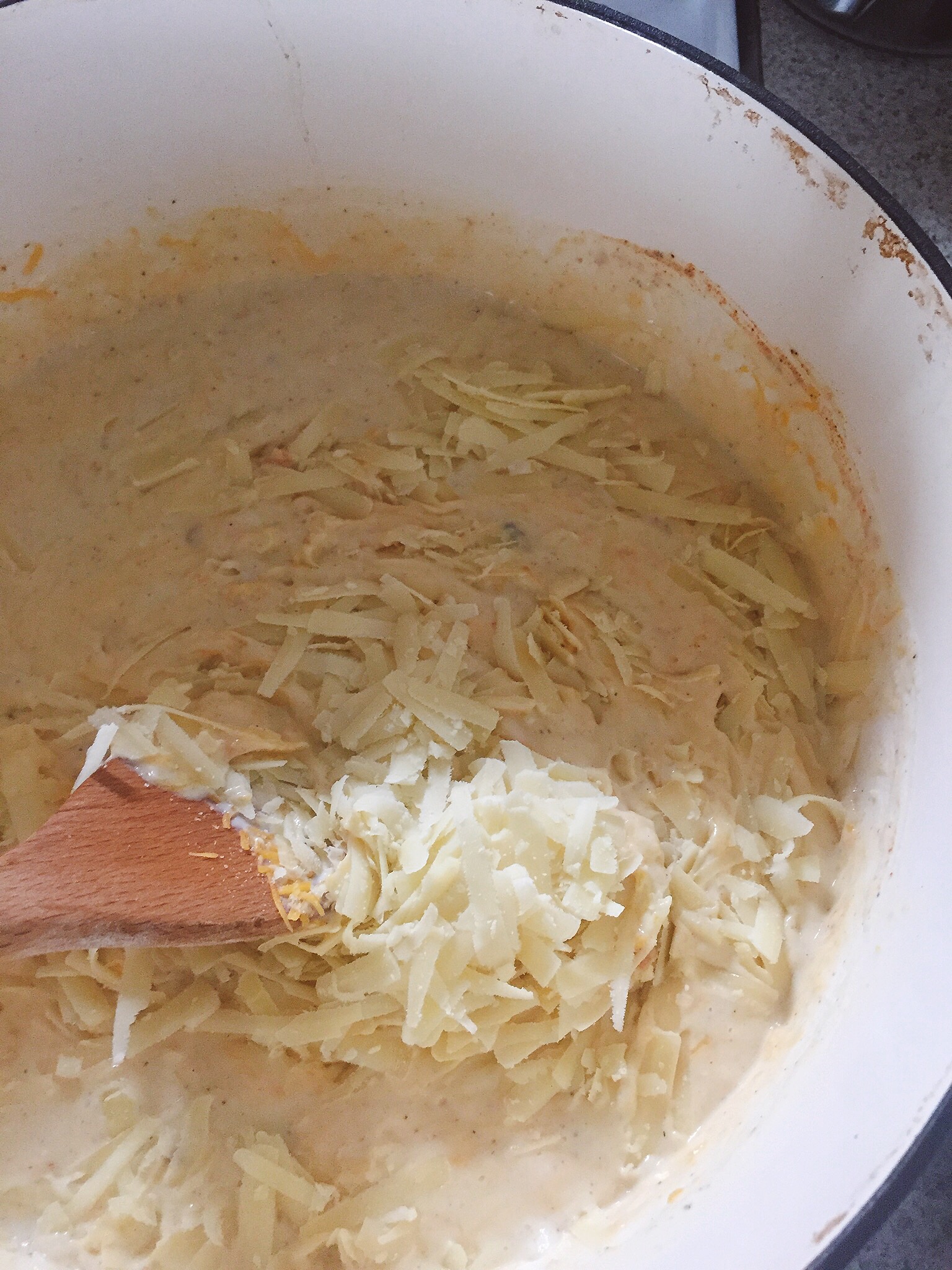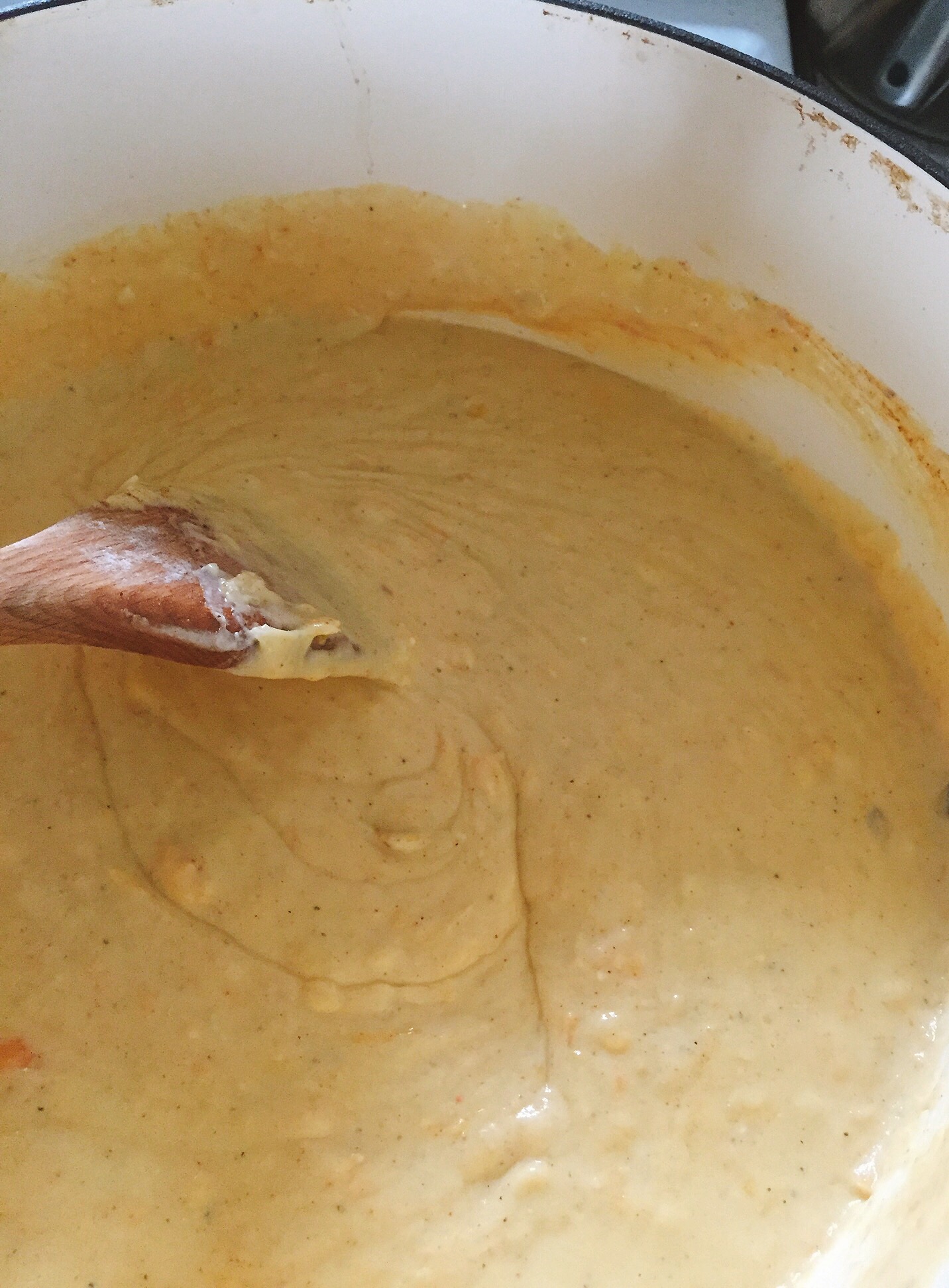 Add the drained pasta to the pan with the sauce and toss well to coat. Transfer mixture to the buttered baking dish.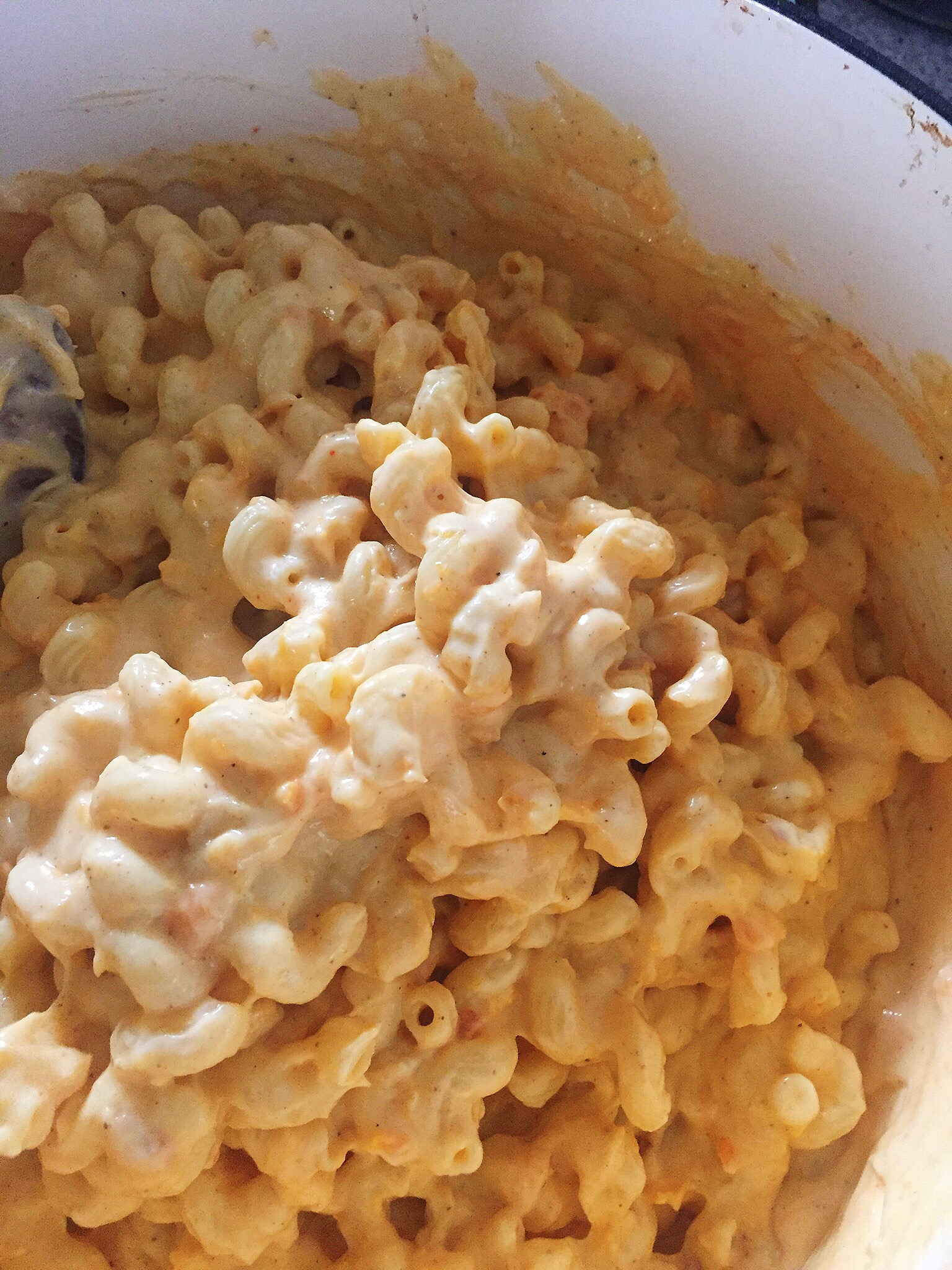 This is where you can pause if you'd like. Set aside for later that day or refrigerate over night.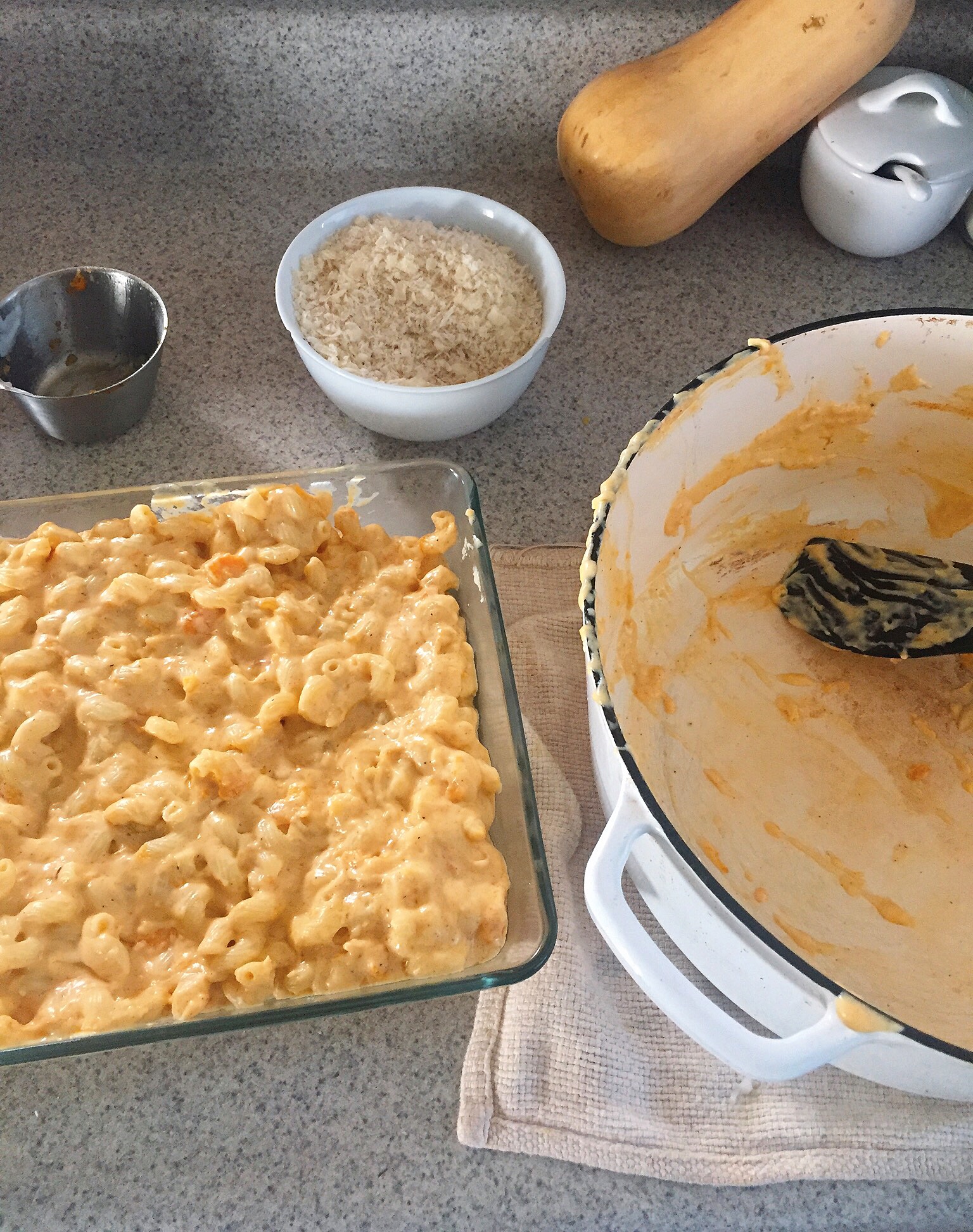 When ready to bake- Sprinkle panko bread crumbs and parmesan cheese evenly over pasta, drizzle with olive oil and sprinkle with salt. Bake until golden and bubbling, 17–24 minutes (if still warm from preparing). If you refrigerated- heat for about 45 min or until golden and bubbling. Let cool 15 minutes before serving.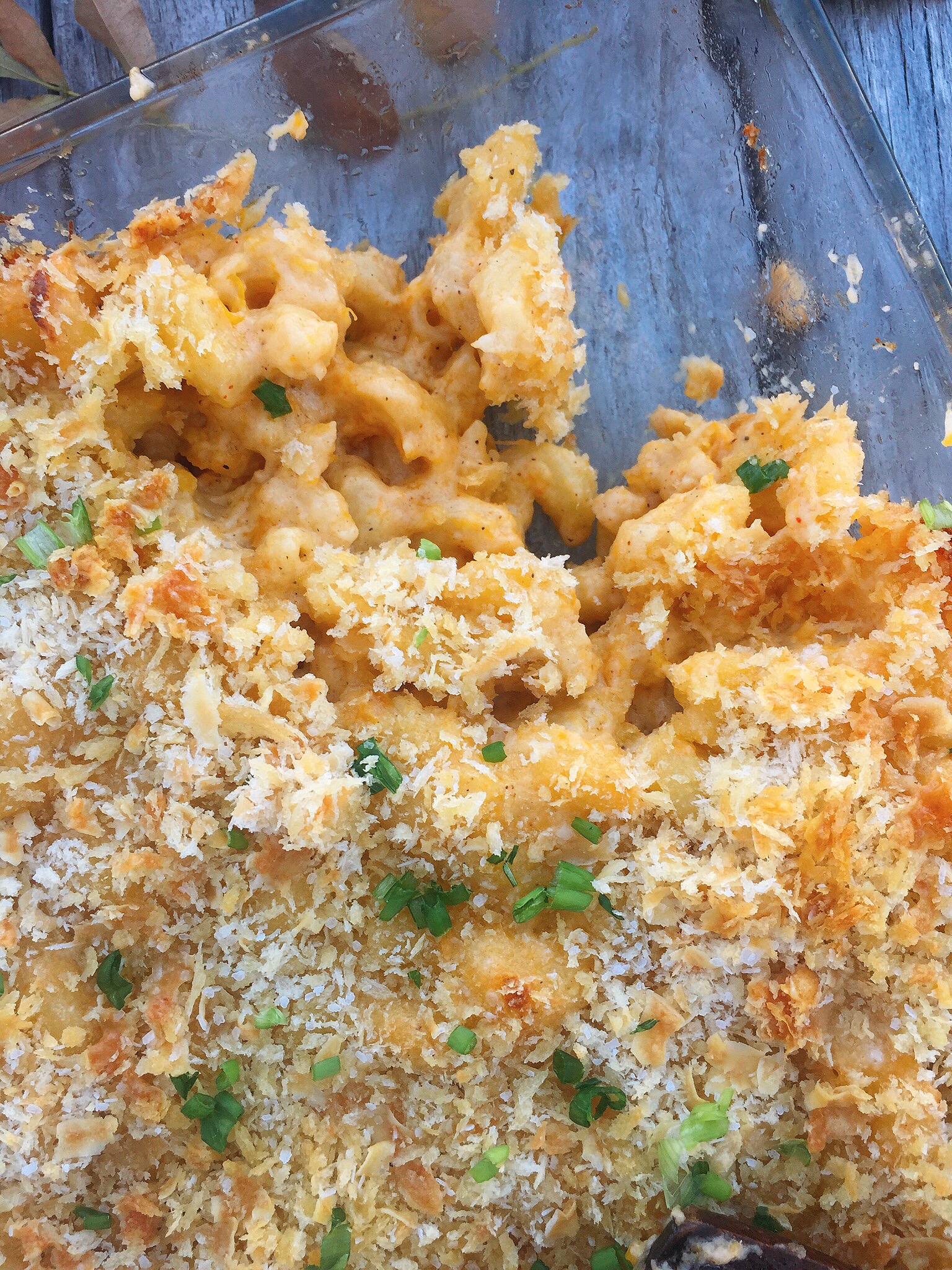 [yumprint-recipe id='27']